Dutch anti-Islamic Geert Wilders to show Prophet Mohammed cartoon in television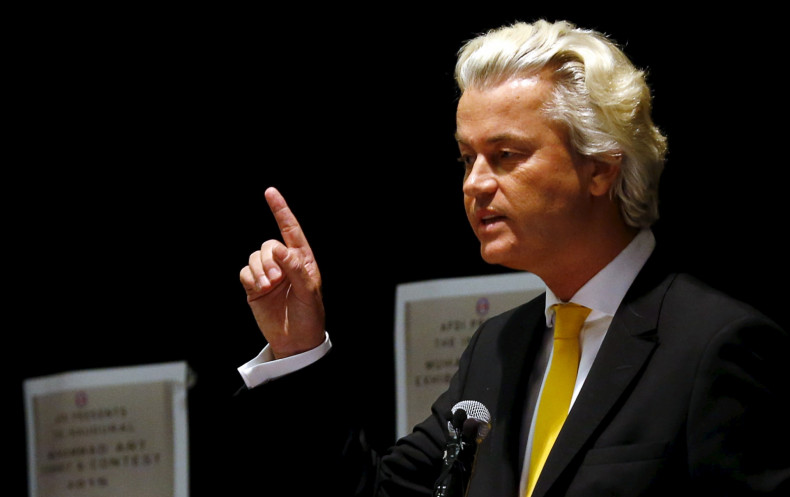 Dutch far-right firebrand anti-Islam politician Geert Wilders has pledged to show cartoons of the Prophet Mohammed in live TV in protest against the parliament's refusal to exhibit them.
Wilders, who was a keynote speaker at an event in Texas last month featuring the cartoons and which was attacked by two gunmen, said he will show the cartoons during the broadcast slot allowed to his Party for Freedom (PVV) party.
"Last month, I attended an event in Texas which was attacked by shooting terrorists shortly after my speech.
"The only way to show jihadis that we will never bow for terror and violence is to do exactly that which they try to prevent us to do," he said in a statement. "Terrorists have to realise that they will never win and how important freedom of speech is for us in the Netherlands."
Physical depictions of the Prophet are considered offensive to many Muslims.
Wilders, who once compared the Koran to Adolf Hitler's Mein Kampf, faces charges of discrimination and hate speech in the Netherlands after promising to reduce the numbers of Moroccans in the country.
The two gunmen at the Texas Mohammed Art Exhibit were shot dead by police.
In January, two Islamist gunmen killed 12 people at the Paris headquarters of Charlie Hebdo satirical magazine which published similar cartoons.