Dutch metal bassist ruptures testicle at Birmingham O2 Academy gig [VIDEO]
Delain's Otto Schimmelpenninck finished show before rushing off stage for surgery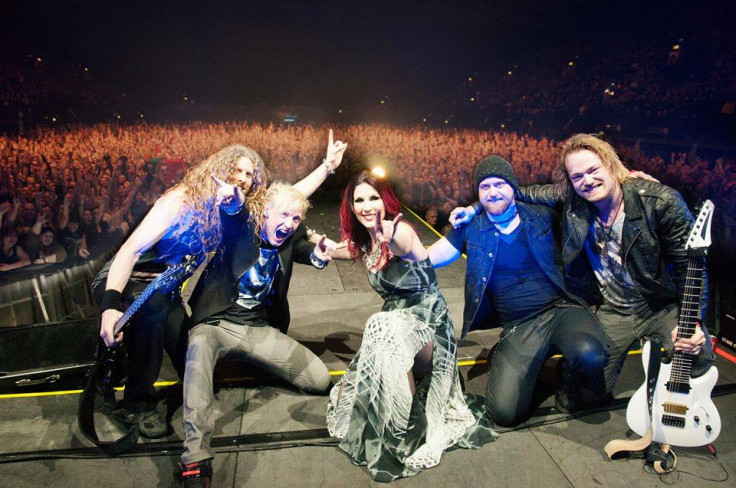 A heavy metal bassist ruptured his testicle while playing a gig at the Birmingham O2 Academy, but carried on and finished his set despite the agony.
Otto Schimmelpenninck, 32, was hit by a streamer meant to be fired over his band, Delain, by a cannon.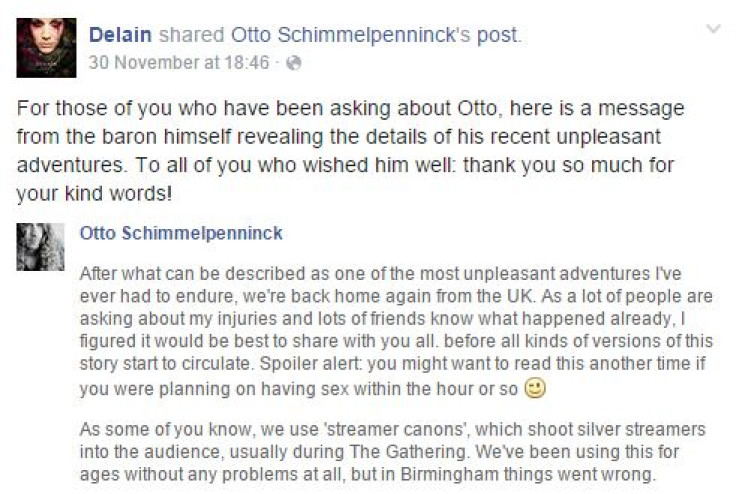 The band shared the news of Otto's recovery with fans on Facebook.
Facebook/Delain
He told fans on Facebook that his scrotum swelled to the "size of a big grapefruit", but the Dutch musician blames himself for the incident.
He said: "In my enthusiasm I did not pay attention, and happened to be very close when the streamer fired.
"It hit me in my genitals. Although pain was pretty bad, I was merely p**sed off at myself for not paying attention.
"During the next song, the pain got worse and I have the feeling I was bleeding. Pretty soon pain got to the point where I could barely manage to stay conscious, but I did manage to finish the show and even squeeze out some grunts."
Doctors had to remove half a litre of blood from Schimmelpenninck's testicle, reports The Sun.
He said after the operation: "I was close to losing my testicle but chances are good it will be fine."
The moment Schimmelpenninck was struck by the streamers was caught on video.
© Copyright IBTimes 2023. All rights reserved.