Dutch volleyball star who flew to UK to rape 12-year-old girl freed after just one year
Steven Van de Velde was jailed for raping a schoolgirl he had groomed on Facebook.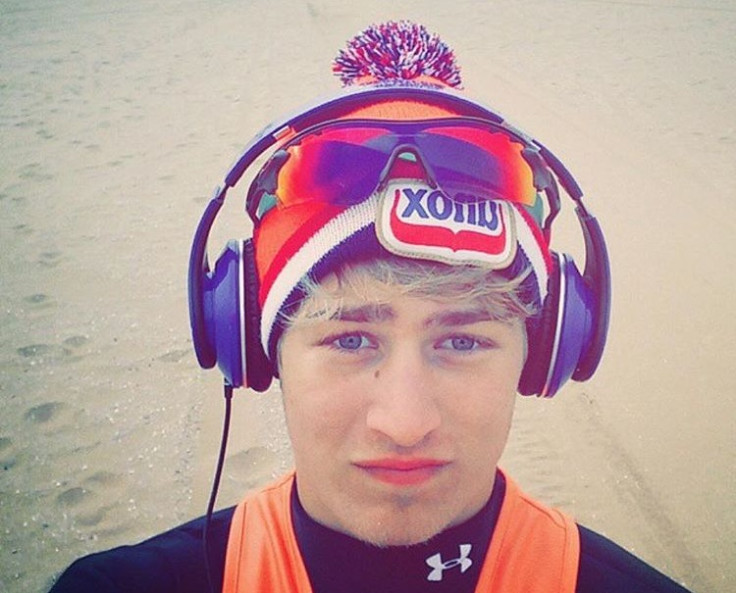 A promising Dutch volleyball star who was jailed for raping a 12-year-old British schoolgirl he met on Facebook has been freed after just one year in prison and plans on pursuing his sporting career.
Disgraced Steven Van de Velde says now that he has been released that he is not a "paedophile" and that he wants to re-join the Dutch national volleyball team.
But his teammates will surely be aware of his troubling past, having been jailed for the rape of a child he had groomed online.
The 22-year-old was sentenced to four years imprisonment by a British judge in March 2016 after being found guilty of the rape of a child, but he was allowed to serve the jail term in the Netherlands.
During his trial it emerged that he had travelled to the UK in August 2014 after chatting to the young girl on Facebook after she commented on his video. He was aware of her age.
After finding a hotel was fully booked the pair slept under a hotel stairwell and he also visited her at her home, where he took her virginity.
When he returned to The Netherlands the girl, identified as Miss A during court hearings, visited a pharmacy.
According to AD.nl, her parents told police after they learned that she had tried to gain the morning-after pill. A year later a European arrest warrant was issued for Van de Velde.
He has said that he regrets the incident, calling it "stupid", but added that he is "not a sex monster" for raping the girl.
Van de Velde, said according to the Daily Mail: "I do want to correct all this nonsense which has been written about me when I was locked up. I did not read anything of it, on purpose. But I understand that it was quite bad, that I have been branded as a sex monster, as a paedophile.
"That I am not, really not. Everyone can have an opinion about me, but it is only fair if they also know my side of the story. And if I want to return to the Dutch national team, I do need to start talking about the last years."
In the UK a person can receive a life sentence if convicted of the rape of a child, although sentencing guidelines can go up to 19 years. In contrast, in the Netherlands the maximum sentence for rape is 12 years.
It was stated in court that Van de Velde had became convinced he loved the child.
'Baby sentence'
He added, according to AD.nl: "We both had our problems, that gave a sort of mutual affection. For the rest, I do not understand why I let it come to this point."
Van de Velde admitted three counts of rape against a child in court and spent part of his sentence in the UK but was transferred to the Netherlands later.
The sportsman said of his sentence: "In England, the punishments are a lot higher. They were laughing about my four years. 'Baby sentence' is what they called it."
© Copyright IBTimes 2023. All rights reserved.