Philippine President Rodrigo Duterte said he felt "like a saint" after speaking to US President-elect Donald Trump over the telephone last week. He said the Republican praised him for doing a "good" job in his bloody campaign against illegal drugs and crimes in Manila.
The tough-talking president spoke to Trump on 2 December to congratulate him and to renew ties with Washington, which were strained after Duterte hurled a series of invectives at President Barack Obama for raising concerns over the death toll in Manila's war on drugs.
Duterte said in a speech that Trump had asked him not to worry about US criticism of his campaign. "You are doing good, go ahead," the Philippine president cited Trump as saying, according to the Associated Press.
He added that the president-elect invited him for coffee when he visits the US as he wants to take advice from Duterte on how to deal with the media, critics and the public. He also quoted Trump as saying: "We should fix our bad relations."
Duterte seemed to have bonded well with Trump unlike the rough relationship he has shared with Obama in recent months. "I felt like a saint," he said about his conversation with Trump, which is reported to have lasted over seven minutes.
Duterte's comments are seen as a departure from his hostility toward the current Obama administration, which he said had wanted Manila to be investigated by the International Criminal Court.
The firebrand president's crackdown on drugs is reported to have left more than 4,000 alleged suspects dead.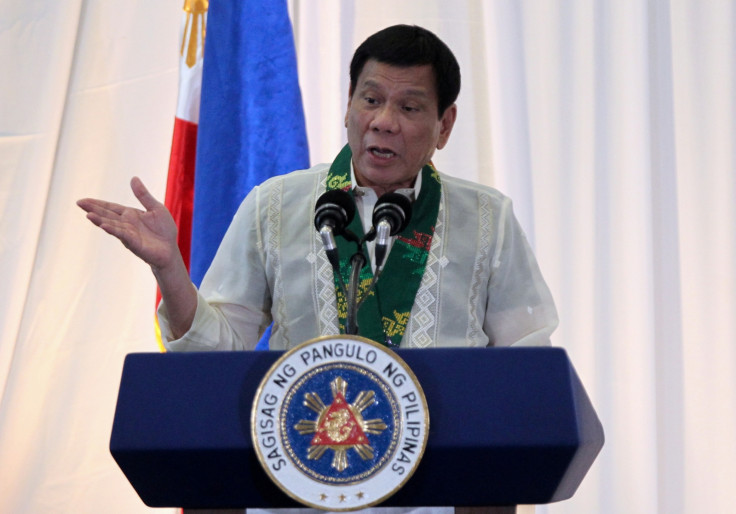 Meanwhile, Philippine Senator Leila de Lima on Thursday (8 December) called Duterte a "murderer". Her comments came after Duterte voiced support for the Filipino police saying he will not abandon them even if they are involved in killings as they act according to his orders to shoot those who resist arrest.
The Philippines' National Bureau of Investigation found that police were involved in the killing of a mayor in a rubout, not a shootout. The authorities had pressed murder and perjury charges against some members of the police.
De Lima accused Duterte of supporting the police and said: "People of the Philippines, your president is a murderer," the Inquirer reported. "That is an admission that he is the mastermind of such extra-judicial killing [EJK]. That says it all about the EJK phenomenon."