Philippine President Rodrigo Duterte has vowed to impose martial law if he "wants" to in order to "protect" his people and stop the country from becoming a narco-state.
Since he came to power on 30 June 2016, more than 6,000 people have been killed in Duterte's bloody war on drugs, leading to international condemnation. Over 1 million drug pushers and users have either been arrested or surrendered to authorities.
The former mayor of Davao City insists that the country's drug problem has affected 4 million people.
"If I have to declare martial law, I will declare it. Not about invasion, insurrection. Not about danger. I will declare martial law to preserve my nation. Period," Duterte said to members of the Davao City Chamber of Commerce on Saturday (14 January).
Under the country's constitution, martial law is limited to 60 days and should only be used in response to an invasion or rebellion. The president would need to submit a report to Congress within 48 hours of declaring martial law. It could then revoke it and the Supreme Court can also review its legality. Imposing it would allow Duterte to use the military to implement civilian law and detain suspects without charge.
"I do not care about the Supreme Court because the thing, the right to preserve one's life and my nation, my country, transcends, even everything else. Even the limitation," said Duterte.
"If I wanted to, and it will deteriorate into something really very virulent, I will declare martial law," he added.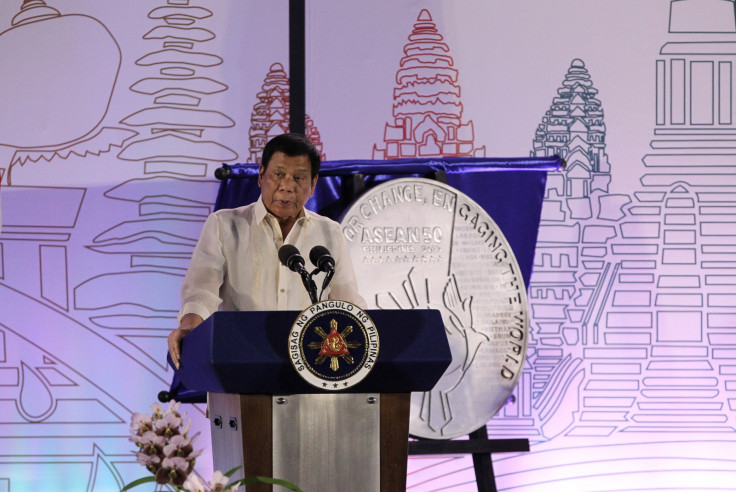 Duterte's latest comments are in stark contrast to his previous stance. Last month, the president branded martial law an "exercise in futility" and said there was "no need for it".
Martial law was imposed between 1972 and 1981 in the Philippines under dictator Ferdinand Marcos, who cited the increasing threat of communism to justify the declaration.
Rene Saguisag, who served as a senator between 1987 and 1992, said imposing martial law would not change anything as there is already an undeclared one in place.
"What would Digong [Duterte] need a formal declaration of martial law for? We have an unproclaimed martial law in our new police state where he decides who will live and who will die," he was quoted as saying by CNN Philippines.
"Formally inflicting martial law would not change anything. We have had a police state for months now, victimising the poorest of the poor, who will suffer more while our values, institutions, and processes continue to be damaged. Our damaged culture will decay," added Saguisag.