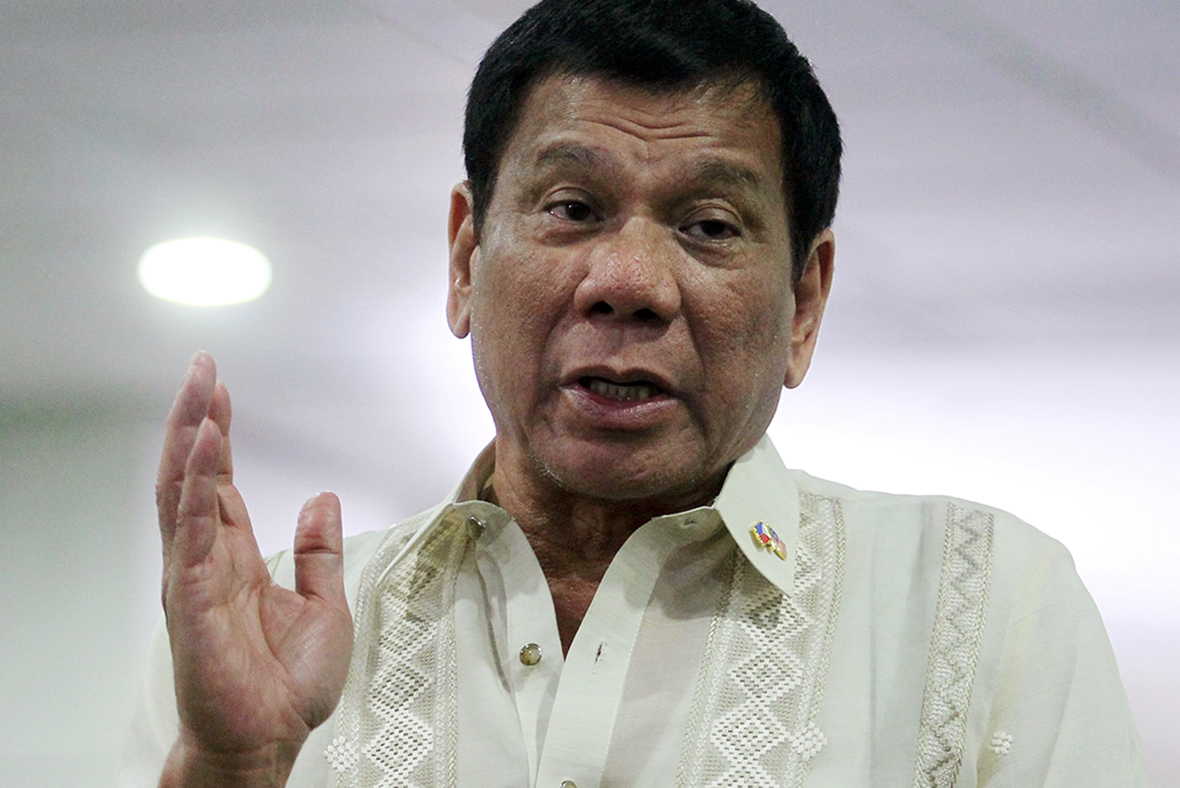 A five-year-old boy was gunned down as he slept amid a rising death toll in the war on drugs in the Philippines.
Elizabeth Navarro's son, Francis, and partner, Domingo Manosca were shot dead by unidentified gunmen on Sunday (11 December). Manosca was a drug user who turned himself in to authorities in Pasay, Metro Manila, under the anti-narcotics drive, Oplan Tokhang, but did not receive any help, according to Navarro. She is expecting to give birth to their fifth child this month.
Manosca's final moments came at dawn as the assailants knocked on his window. When the 44-year-old asked who was there, the gunmen fired multiple times, killing Francis, who was fast asleep on the floor with his mother and two siblings. He was shot in the forehead.
Manosca was hit in the back of the neck, with the bullet exiting through his cheek, according to reports. Now a single mother, Navarro told the Inquirer.net: "I hope the killer grows a conscience. Even my innocent child got caught up in this."
She added: "Maybe [Domingo] shouldn't have surrendered. It's as if they're targeting those who did." Despite giving himself up, Navarro claimed there are no rehabilitation programmes for those who give themselves up under Oplan Tokhang.
"He was also a victim of drugs," said Navarro. "They should be focusing on those who manufacture and sell illegal drugs."
The family are now burdened with P45,000 (£723, $900) in funeral expenses – three times Manosca's annual earnings as a pedicab driver. Manosca's mother, Maria Lusabia, 68, said they cannot afford to foot the bill.
The killings took place in the same area where drug user Michael Siaron was slain in July. The image of Siaron's corpse being cradled by his weeping partner on the street went viral, highlighting the human cost of President Rodrigo Duterte's crackdown on drugs.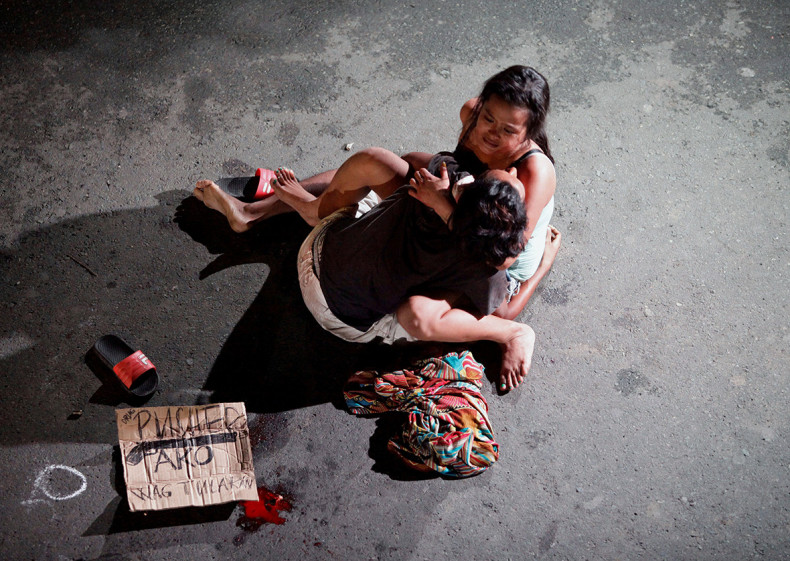 During the wake for the father and son, two live chicks were placed on Francis' coffin, which signifies a family seeking justice for the dead victim.
According to the latest statistics from the national police, 5,927 deaths have been linked to the war on drugs between 1 July and 12 December. More than 3,800 people have been killed in extrajudicial or vigilante killings.
In incendiary remarks earlier this week, Duterte said he had personally killed suspected criminals when he was the mayor of Davao City. "In Davao I used to do it personally. Just to show to the guys [police officers] that if I can do it, why can't you," he said.
"And I'd go around in Davao with a motorcycle, with a big bike around, and I would just patrol the streets, looking for trouble also," said the president. "I was really looking for a confrontation so I could kill."
Duterte's crackdown also claimed the life of five-year-old kindergarten pupil, Danica May Garcia, in August. The child died after being shot in the head as her family sat down to lunch. The target was her grandfather.