President Rodrigo Duterte has vowed to embarrass the UN, US and EU if they accept an invitation to investigate the deadly war on drugs in the Philippines.
The outspoken leader had previously said that he was open to a probe into extrajudicial killings linked to the crackdown on narcotics on condition that he is accorded the right to be heard.
"I've been a trial lawyer for many years, I will make you go round and round in public. I will ask 5 questions that will humiliate you and I will ask 10 questions for you to agree with me," he said in a televised speech to business leaders on Thursday (13 October).
"You wait for it, you watch it all. It will be good. It will give you an entertainment," Duterte added. Since the president took office, thousands of people have died as part of the war on drugs and the former Mayor of Davao insisted that the next generation of Filipinos must be rescued from the narcotics epidemic. The 71-year-old swept to power based on a campaign promising to eradicate drugs and crime.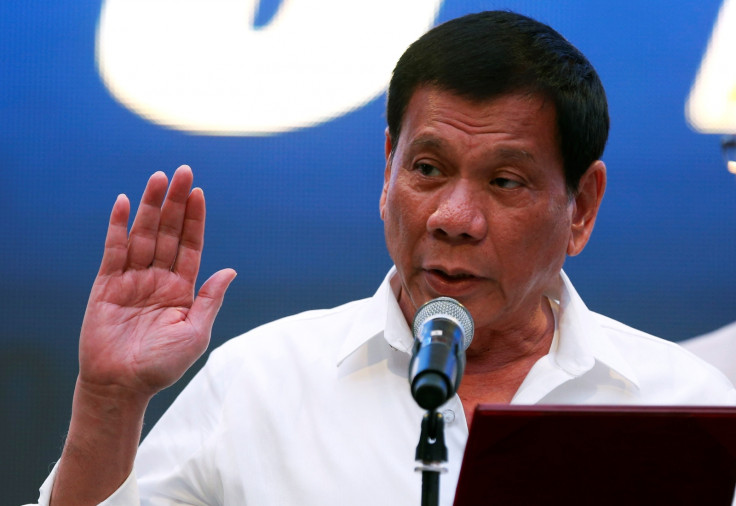 Not one to mince his words, Duterte pledged to outsmart foreign officials and warned them not to underestimate the Philippines. "I will play with you. I am very sure they cannot be brighter than me," he said.
"These fools think they can do anything because the Philippines is a small nation," he added. "Maybe God gave you the money but we have the brains."
Duterte has enjoyed strong support in the southeast Asian nation and he remains hugely popular despite the uncompromising crackdown. A Pulse Asia poll released on Wednesday (12 October) showed that 86% of Filipinos trust Duterte, while only 3% noted little confidence in him.
The survey was based on a sample of 1,200 adults. Duterte's latest rating is down five points from the 91% endorsement he got in July.