Duterte wants Russian precision bombs as he embarks on his first official trip to Moscow
President Rodrigo Duterte will be on an official five-day visit to Moscow to meet PM Dmitry Medvedev and President Vladimir Putin.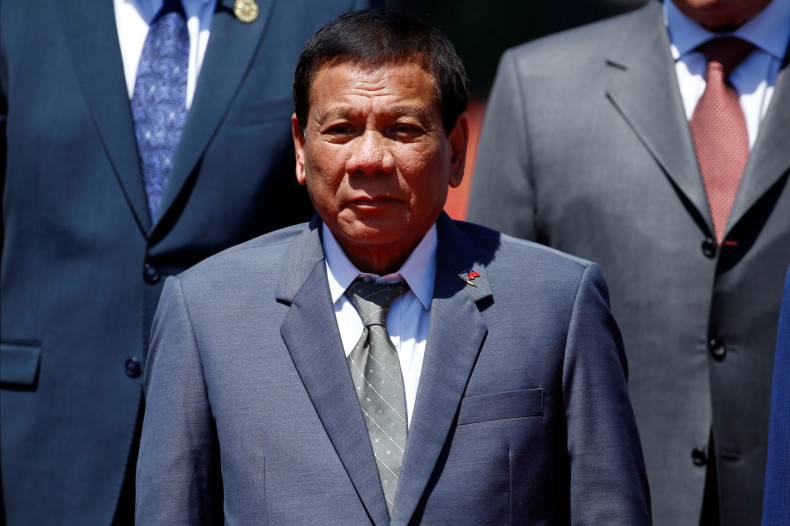 Philippines President Rodrigo Duterte, who announced his country's separation with the US last year, is now making efforts to realign Manila's foreign policy as he embarks on his first official five-day visit to Moscow on Monday (22 May).
Duterte indicated that one of the top priorities of the trip would be to acquire Russian-made precision armaments, to use against Islamist militants in the Southern Philippines, local media reported.
"I've been scouting around for (a weapon to finish them off)... I'm going to Russia. Same purpose. If they can spare us the precision-guided (bombs)... we have so many smart bombs but not as accurate as the ones guided by laser or satellite," he said at a Philippine Coast Guard Auxillary national convention, according to the Philstar.
According to Duterte, Russia has advanced high precision systems and is better in production of this type of military equipment compared to the United States.
He will be meeting Prime Minister Dmitry Medvedev on Monday and Russian President Vladimir Putin later in his week-long visit.
He said that the Philippines will be open to new military alliances, including with Beijing and Moscow as they are a source of much-needed investment.
After being denied weapons – and criticised by the US media for his take-no-prisoners policy against the drugs mafia, Duterte had indicated he may turn to Moscow to provide his country with weapons.
The US government had also reportedly blocked the sale of 26,000 assault rifles for police use – due to concerns over Duterte's war on drugs in which around 9,000 people have been killed.
Among his many foreign trips, his recent visit to China was also designed to diversify the Southeast Asian nations' trade as relations with allies such as the European Union and the US become increasingly chilly.
"America is double talk. The left hand does not know what the right hand is doing. So there will always be a problem, there will always be misconceptions and probably a dislike, if not hatred for one another," Duterte added in an interview with the Russian media.
According to Russia's Department of Foreign Affairs spokeswoman Maria Natividad, Russian President Vladimir Putin extended the invitation on the sidelines of an Asia-Pacific Economic Cooperation summit in Peru last November.
Natividad also said that the trip will send "a strong message of the Philippines' commitment to seek new partnerships and strengthen relations with non-traditional partners" such as Russia.