Duterte rejects $280m aid from European Union to project Philippines as 'independent nation'
Philippine President Rodrigo Duterte decided to reject grants to prevent EU from interfering in his drug war policy.
The Philippines President Rodrigo Duterte has declined about $278m (£216m) in financial aid from European Union to show the country's independent foreign policy, a top presidential aide has said on Thursday (18 May).
The brash leader decided to reject grants so that the EU would not interfere in Manila's internal affairs, such as Duterte's brutal war on drugs, which the bloc has often criticised and condemned, according to Executive Secretary Salvador Medialdea.
"We're supposed to be an independent nation," Reuters cited him as saying.
The move is expected to take effect for future projects, local media reported. However, it is unclear what triggered Duterte to take this decision now.
The Philippines will not only deny humanitarian aid from the EU, but also decline grants that may allow the bloc to meddle with the internal policies of the country, Medialdea said.
The move will see the Southeast Asian nation foregoing about €250m ($278.88m) worth of aid.
"The Philippines reserves the right to accept loans and grants that help attain its objectives of promoting economic development inclusiveness and reducing poverty, attaining peace within its borders and with its neighbours, and fostering a law-abiding society," he explained.
However, Economic Planning Minister Ernesto Pernia said Duterte may "take back" his decision as this could only be driven by his reaction to the international criticism on his anti-drug campaign.
"I will not take that as a policy," he told reporters. "It is more of a reaction to criticism. I don't think it's going to remain as such."
Duterte's crackdown is reported to have led to the deaths of more than 9,000 suspected drug addicts and dealers since he took office on 30 June. One-third of them were thought to have died in raids and sting operations by police.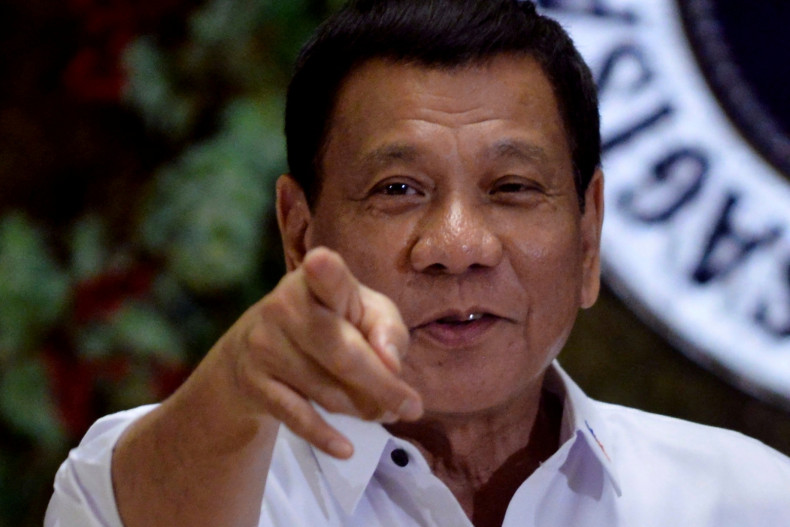 The firebrand leader, who was lambasted by the US, UN and EU for his bloody campaign, had dared the western powers in October 2016 to withdraw development aid if they do not agree with his policy on drug war. "We will not beg for it," he said. "How do you look at us? Mendicants?"
Europe is the fifth or sixth largest donor of official development assistance for Manila, Pernia said.
The bloc funds about 100 community projects across the country and has been providing assistance to the Philippine's efforts to end four decades of Islamist insurgency that has killed over 120,000 people while displacing millions.
In 2015, EU pledged €325m to finance projects in Mindanao district after the Philippines government and the country's largest Muslim rebel group signed an historic peace agreement after 17 years of negotiations in March 2014.
Duterte's decision to stop EU grants also comes after he brought home $15bn of financial pledges, as well as potential investments, from his Beijing visit in October last year.