Contrary to her father's move to terminate peace talks with the communist rebels of the Philippines, Davao City mayor and President Rodrigo Duterte's daughter Sara Duterte said on Monday (20 February) that she would reach out to them in a bid to establish peace.
Sara's support to peace talks with the New People's Army (NPA), the armed wing of the Communist Party of the Philippines (CPP), came after Duterte vowed to call off a unilateral truce with the group.
Duterte ordered his soldiers to be ready to fight, raising fears that the Maoists might resume their long-drawn-out guerrilla war that has killed tens of thousands of people in the country. Duterte had branded the NPA and CPP a "terrorist group".
"In light of the recent events in the third district of Davao City that resulted in the deaths of our fellow Filipinos, I am offering my hand in peace to the New People's Army," Sara was quoted as saying by the Philippine-based GMA News online.
"I am willing to listen, if the NPA is willing to talk," she added.
However, Sara stressed that she is only willing to talk to the NPA as a group and not as individuals.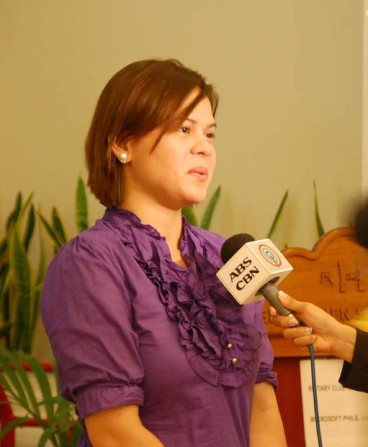 "I will not accept individuals who want to voluntarily surrender," Sara said.
She said she has a plan but would want to listen to what the rebels have to say, although she did not elaborate on what her plans are.
"I suggest you think about this offer seriously since this will benefit you, our fellow Dabawenyos [people of Davao], and our beloved city," she said.
"In the event that you will decline my offer, I can only pray that there will be no more deaths and leave everything to AFP [Armed Forces of the Philippines] and to God," she added.
According to local media reports, at least five people were killed and several government troops were injured when clashes broke out between the communists and the Philippine military last week in Davao City.