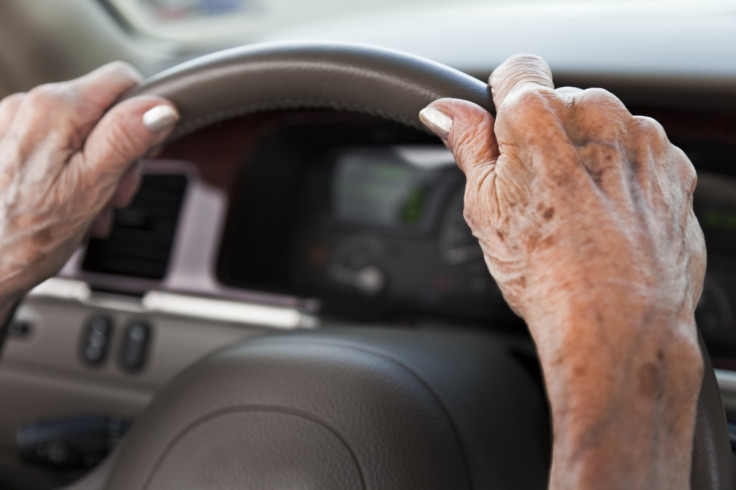 New guidelines meaning doctors must report patients who continue to drive despite not being medically fit to do so, must not be used to discriminate against the elderly, Saga has warned. The General Medical Council (GMC) has introduced new guidelines which "emphasises a doctor's duty" to inform the Driver and Vehicle Licensing Agency (DVLA) when a driver fails to act upon advice to stop driving.
The GMC said that while feedback tells them doctors feel "anxious about being criticised" if they disclose information, the council said their guidelines make clear that confidentiality is not absolute. The new guidelines say doctors should disclose information if it is necessary to protect individuals or the wider public from risks of death or serious harm, including increased risk of violent crime, serious communicable diseases, or the risks posed by patients who are not fit to drive.
Doctors are now being encouraged to contact the DVLA, even if they do not have the patient's consent to do so. However, these steps should only be taken as a last resort, if efforts to encourage the patient to act responsibly fail. According to the Institute of Advanced Motorists, drivers are more likely to listen to a professional medical advice about giving up driving than to their friends or family.
Lisa Harris, head of communications for Saga, who deals with the well-being of elderly people, is hoping the advice to stop driving will be based on more than the person's age. She told IBTimes UK: "It is of course right that motorists who are no longer fit to drive are prevented from doing so, however we need to ensure that the basis for the decision is a sound one and not based on the age of the individual.
"There are many individuals of all ages for whom medical conditions could mean they are less able to drive - the vast majority of whom would be more than happy to hang up their keys at the right time. However for the small minority that don't it's great that a GP can take the pressure off family members to highlight their concerns."
Niall Dickson, chief executive of the GMC, said: "Doctors often find themselves in challenging situations. This is difficult territory - most patients will do the sensible thing but the truth is that a few will not and may not have the insight to realise that they are a risk to others behind the wheel of a car.
"A confidential medical service is a public good and trust is an essential part of the doctor-patient relationship. But confidentiality is not absolute and doctors can play an important part in keeping the wider public safe if a patient is not safe to drive. We are clear that doctors carrying out their duty will not face any sanction - and this new guidance makes clear that we will support those who are faced with these difficult decisions."
Steve Gooding, director of the RAC Foundation, added: "37 million drivers depend on the car for getting about and for those with serious medical conditions there is a real fear around losing their licence. But with the right treatment, many illnesses will not lead to people having to hang up the keys. The worst thing motorists can do is ignore medical advice. If they don't tell the DVLA about something that impacts on their ability to drive safely, then their GP will."