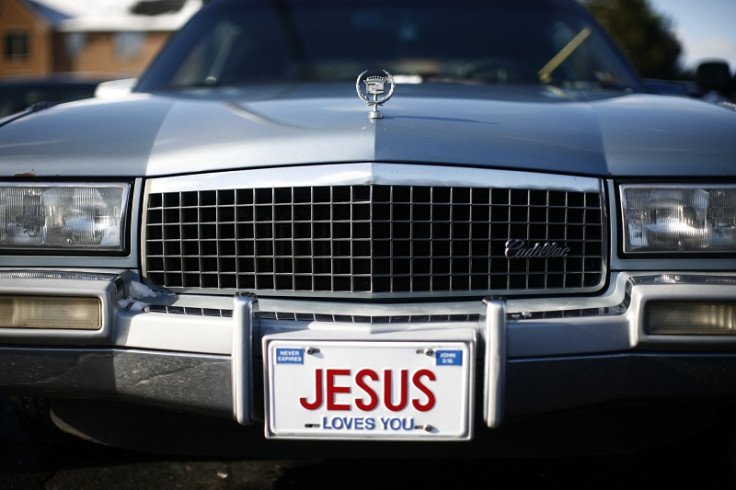 The DVLA has released a list of blocked car number plates that they believe to be too vulgar for the streets of the UK.
The list came to light last week after a man from the Midlands with the surname Islam applied for a "15LAM" licence plate, only to be told it was "inappropriate."
The list gives details of every potentially rude number plate combination, as well as anything religious or homophobic.
Some of the banned licence plates include VA61ANA, BLO3 JOB, AL14LAH, JE55US, PI5 OFF, WA15 TED and SH15 TTY.
The man called Islam, who did not want to reveal his first name, told the Guardian: "I made an inquiry to the DVLA about the possibility of obtaining '15LAM', only to be told that this was an appropriate licence plate. I'm not particularly religious, but I am proud of my name. I was thinking of buying the plate as a gift for my brother. To be told that my name is offensive is really upsetting."
Despite the ban on any registration with 15LAM, the number plate industry is keenly anticipating the auction of MO14MED, which is expected to get around £100,000. MR51 NGH (MR Singh) sold for £101,050 in 2006.
A number of rude number plates are banned every six months as the new plates appear, but the 46-page document includes some surprise entries.
GU11 LTY is forbidden, with AL60 POP and MO55 AD. However, the PEN 15 plate is currently in the hands of dealer RegTransfers, which is hoping to sell it for around £100,000.
Angela Banh of RegTransfer told The Guardian: "Some rude plates do occasionally slip through the DVLA net. PEN 15 was released many years ago. BO11 LUX was also released in 2011, then withdrawn, but the owner took on the DVLA and it is now back on the roads."
If a plate is released that later provokes complaints, the DVLA has the power to force the driver to hand the number back to the agency.
In the last financial year, the DVLA raised more than £105m from the sale and auction of personalised registrations. The money is not retained by the agency and has to be passed to the Treasury.