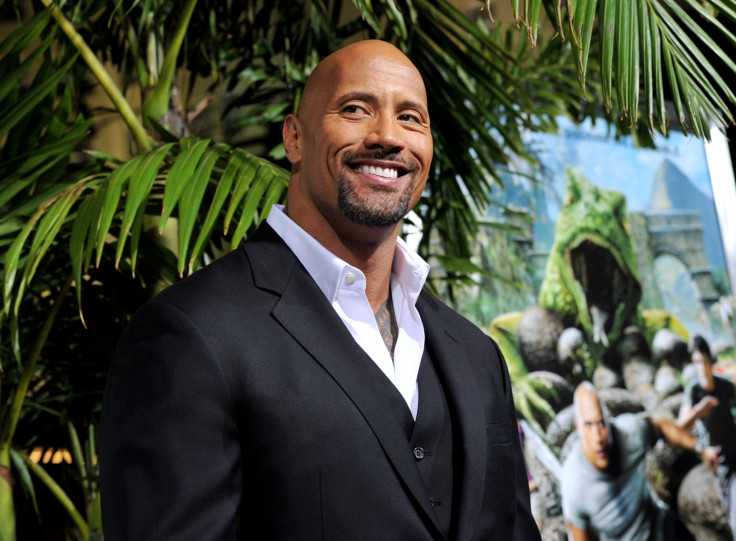 Dwayne The Rock Johnson has had an eventful 2016, from becoming the highest paid actor on Forbes' list, to being named the Sexiest Man Alive by People magazine and to top it all, the actor seems to have received the "greatest gift ever in the world".
Johnson's partner and friend at Seven Bucks Productions, Casey Patterson, gifted the Baywatch actor a Superman costume from Warner Brothers' secret vault, probably worn by actor Henry Cavil.
The 44-year-old took to Instagram to share the image and captioned it, "What a gift! Right before our big#RockTheTroops show (airs Dec 13th), our @sevenbucksprod partner@caseypattersontv aka the 'greatest gift giver in the world' brought this into my trailer - an authentic Superman costume straight from the super secret vaults of Warner Bros."
The Superman suit was given to him on the sets of his Rock The Troops special, which will air on 13 December. The former WWE wrestler thanked his friend for the gift and said, "She didn't give it to me to wear in our show, but rather she wanted me to know that this is how she see's me in real life. I'm too smart to argue w/ a brilliant woman!"
Johnson concluded the post by adding, "Luv you Case for this "super cool" gift and luv you even more for not putting my kryptonite in this box as well. Though I'm not sure how that would even fit in a #BigBrownBaldTattooedVersionOfSuperman #NoKryptoniteInSight#RockTheTroops December 13th on@spike."
He is set to play Black Adam in the upcoming DC Comics' film Shazam!, which is slated for release in 2019. Keeping in line with the superhero crossover traditions, it would not be surprising if Johnson appears on screen with Cavill sporting the Superman costume.