DWP fabricates 'benefits claimants' stories: 10 misleading adverts that have been banned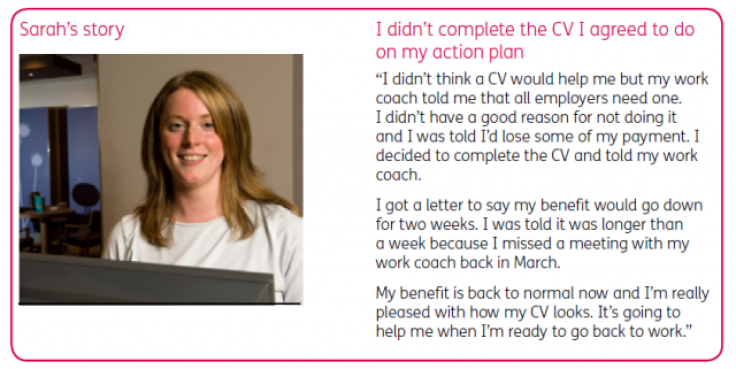 Leaflets issued by the Department for Work and Pensions have been removed after it was revealed they featured fabricated stories from fictional welfare claimants supposedly talking about the positive impact of benefits sanctions.
The fictional accounts of "Sarah" and "Zac" – presented as sickness benefits claimants – told their experiences of having some of their benefits withdrawn or being threatened with their removal. A Freedom of Information request by the Welfare Weekly website revealed they were not real claimants.
Under the sanctions, introduced by Work and Pensions Secretary Iain Duncan Smith during the coalition, people can lose benefits for any period between several weeks and three years if they do not meet the government's requirements for jobseekers. The DWP said the case studies were used for illustrative purposes to help people understand how the benefit system works, but said they have now been "removed to avoid confusion".
From adverts for the government's energy efficiency scheme to cure-all medicines, we had a look at other times adverts have been incredibly misleading:
Department of Energy and Climate Change
The DWP making up stories about claimants is not the first time the government has been caught providing the public with misleading information. In August 2014, the Advertising Standards Authority (ASA) ruled an advert for the government's "green deal" misled householders by implying that energy savings were guaranteed under the scheme.
The television advert and an advertorial in the national press for the its flagship energy efficiency scheme also failed to make it clear that consumers could be charged as assessment fee.
Ziering Medical UK
The ASA ordered Ziering Medical UK to withdraw one of its television ads earlier in August on the basis that it is misleading. The advert shows three balding men before switching to overhead images of three other similar-looking men with full heads of hair in similar locations.
"We concluded that the ad was misleading, because the advertiser had not provided evidence to demonstrate that the results shown were representative of those generally achieved by their patients," the ASA said.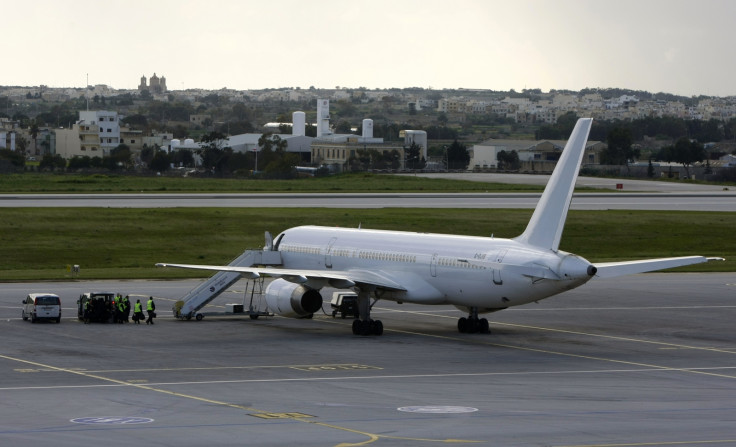 Gatwick
An advert produced by Gatwick Airport about the noise from a new Heathrow runway was banned earlier in August by the ASA, who said the basis for the airport's comparisons was not clear. The banned posters stated "320,000 additional people will be affected by noise from a new runway at Heathrow. Compared to 18,000 at Gatwick". Gatwick said the figures were taken from the Airports Commission and disagreed with the ASA's decision.
Olay
An Olay advert for eye cream featuring model Twiggy was pulled in 2009 after more than 700 complaints because the image had been digitally enhanced. The complaints were gathered for a campaign against airbrushing by Liberal Democrat politician Jo Swinson.
The picture of Twiggy appeared next to the words: "Olay is my secret to brighter-looking eyes... Because younger-looking eyes never go out of fashion... reduces the look of wrinkles and dark circles for brighter, younger-looking eyes."
Listerine
Listerine was the first over-the-counter mouthwash sold in the United States in 1914 and has since been a mainstay of bathrooms worldwide. It claimed the wash could cure colds and sore throats as an antiseptic until a landmark 1976 case, in which the Federal Trade Commission declared the health claims were bogus.
Warner-Lambert, the manufacturer at the time, was forced to spend $10m on adverts that clarified: "Contrary to prior advertising, Listerine will not prevent colds or sore throats or lessen their sensitivity."
In 2013, another Listerine advert was banned for making unsubstantiated claims that mouthwash products were necessary for dental health.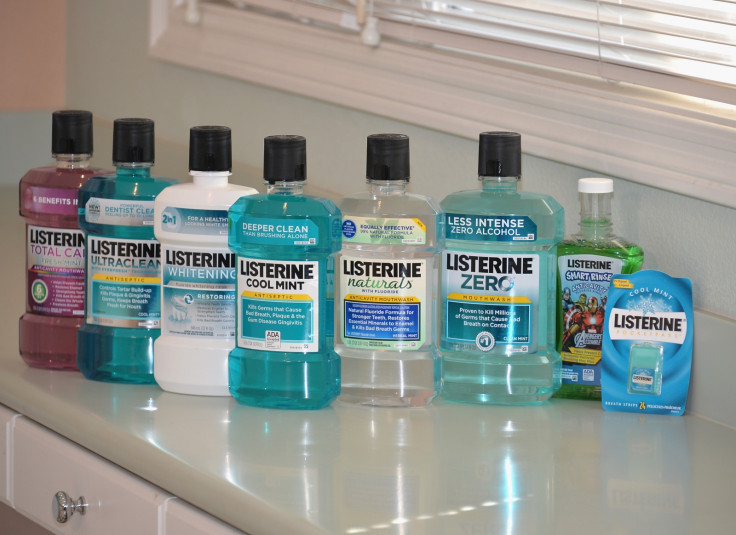 Dr Koch's cure all
In the early 1940s, Dr William Koch, a US doctor and pharmaceutical practitioner, advertised his discovery of glyoxylide – a miracle drug that could supposedly cure a long list of diseases, including tuberculosis and cancer. According to Koch, it even worked when administered at one part per trillion dilution. Having never revealed the manufacturing process behind the drug, no evidence existed to validate its cure-all claims and analysis showed it to be distilled water.
The drug was sold through the Christian Medical Research League to over 3,000 health practitioners across the US, who charged patients a considerable amount for a single injection of glyoxylide. The Food and Drug Administration sued Koch twice, in 1943 and again in 1946, but failed to get a conviction. Koch left the US for Rio de Janeiro in 1950.
Nivea
An advert by Nivea that suggested its product My Silhouette skin cream could assist with weight loss was banned by the US Federal Trade Commission in 2011. Beiersdorf, Nivea's parent company, was forced to fork out $900,000 for the misleading advert, which featured a woman applying the cream before discovering she could fit into a pair of jeans.
The FTC said in a statement: "As part of its ongoing efforts to protect consumers from over-hyped advertising claims, the Federal Trade Commission reached a settlement requiring Nivea skin cream maker Beiersdorf Inc to stop claiming that regular use of its Nivea My Silhouette! skin cream can significantly reduce consumers' body size."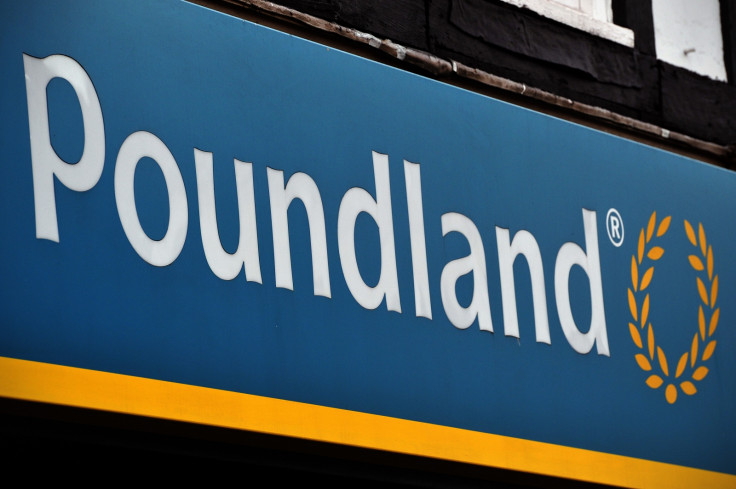 Poundland
Earlier in 2015, Poundland was banned from using its "everything for £1" claim because upon closer inspection, shops were selling items for more. Poundland said it priced everything at £1 but had introduced promotions.
Cashiers would offer customers the chance to buy special promotional items for more than £1. But the ASA ruled the advert was misleading, stating it must not appear again in its current form, adding: "We told Poundland that their future advertising must not state or suggest that every item they sold cost £1."
Red Bull
In 2014, Red Bull GmbH, the owner of energy drink Red Bull, was forced to pay out more than £8m to settle a class action lawsuit for misleading consumers with claims the fizzy drink would improve physical and mental performance.
As reported by NBC, law firm Morelli Alters Ratner said the complainant Benjamin Careathers alleged Red Bull was "misleading customers" by making claims about the "functional beverage" and its ability to "give you wings" – despite reports concluding energy drinks had the same benefits as an average dose of caffeine in a coffee.
Reebok
In 2010, the ASA banned adverts for Reebok's EasyTone Curve trainers, stating the brand gave insufficient evidence to back its claim that they toned legs more than normal trainers. The advert claimed: "Reebok EasyTone. Helps tone legs and bum more than regular trainers. Reebok EasyTone with balanced ball inspired technology. Better legs and better bum with every step."
The ASA ruled the ads were misleading, as Reebok did not provide "robust, scientific evidence". Although Reebok had commissioned an independent study, the ASA said the sample sizes used were too small.
© Copyright IBTimes 2023. All rights reserved.