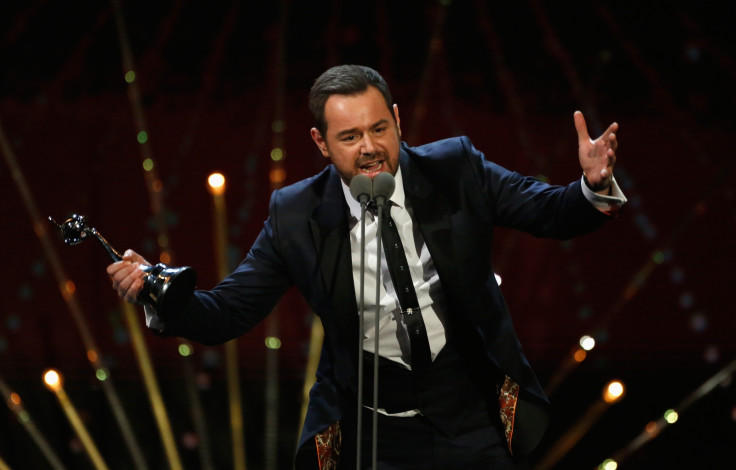 EastEnders' actor Danny Dyer reportedly sent explicit pictures to a star-struck female fan just weeks before marrying his childhood sweetheart.
The 39-year-old soap star – who married Joanne Mas in September 2016 and has three children with her – has been embroiled in a cheating scandal after allegedly messaging and sending pictures of his penis to a fan.
The woman is said to have been left devastated after being "led on" by the star just weeks before he married Mas, 40, in the autumn of last year.
The young mother, in her early 30s, met Dyer at an Essex book signing event the previous year, and claims to have received a series of lewd late-night sexts from him.
In one message, the Mick Carter actor tells her to "bend over and show me that bottle" – which is cockney rhyming slang for her backside.
Dyer also asked her to "Send me ya boat with ya new canister". "Boat" is cockney for face and "canister" is a slang word for head. A friend of the woman said: "She was so excited, but he totally led her on. She said Danny made her feel special, but he stood her up when they planned to meet last summer and now she feels worthless," The Sun reports.
In April, Dyer messaged her a snapshot of himself smoking a bed with the words: "Battered. Xx". Nine weeks before marrying Mas – after a two-decade romance – Dyer sent the same woman a picture of his penis poking from his Calvin Klein boxers.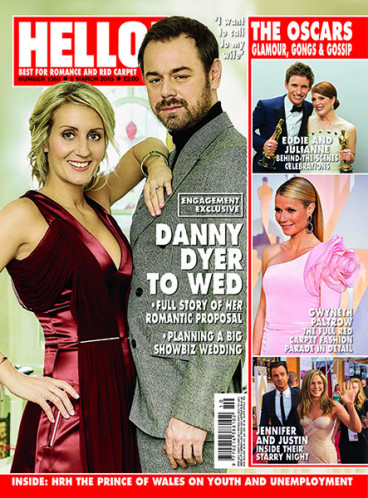 She replied with "You Look proper sexy," and he responded with: "You're a Beaut" before asking for photographs of her. In another message he complimented her "lills", which is a slang word for breasts.
The woman attempted to send a video message of herself which failed to deliver to Dyer. He subsequently wrote to her with: "Couldnt get vid. Gutted. Love them beautiful lills though. Xx".
Dyer has made headlines for his behaviour in recent weeks, as the Human Traffic actor is taking a short hiatus from filming for EastEnders to "sort his life out" following rumours he is drinking heavily.
He sparked concern among producers after his behaviour at last month's National Television Awards following a failed bid to quit the booze. Bosses are determined that the time off will get him "back to his best" and that he will bounce back after appearing exhausted.
IBTimes UK also reported earlier this week that Dyer had a run-in with Phil Mitchell actor Steve McFadden backstage on the soap, which almost became physical.
A show insider told The Sun that there was a "huge amount of tension" between Dyer and McFadden, and that the former also had a disagreement with another Mitchell brother, Ross Kemp.
The source said: "EastEnders might be trying to paint a picture of harmony but it couldn't be further from the truth. "It's Steve who has more support. A lot of people find Danny a nightmare to work with."