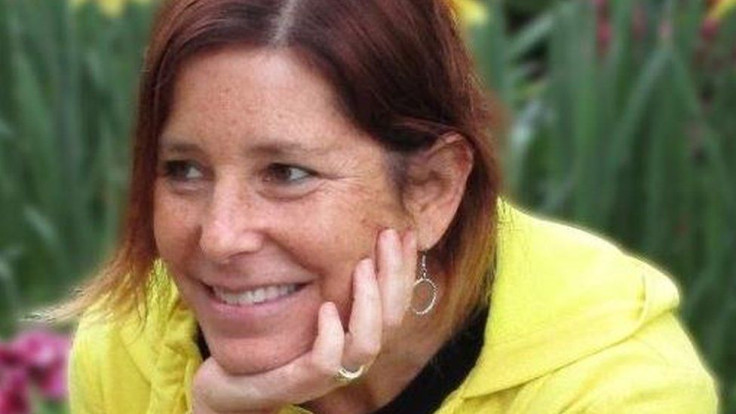 A woman dying of ovarian cancer has penned an emotional dating profile for her husband so he can find "another love story".
In a touching essay for the New York Times titled You May Want to Marry My Husband, author Amy Krouse Rosenthal lists her husband's best qualities, adding that she hopes "the right person reads this [and] finds Jason".
Describing her husband as "an easy man to fall in love with," she explains. "I have never been on Tinder, Bumble or eHarmony. But I'm going to create a general profile for Jason right here, based on my experience of co-existing in the same house with him for, like, 9,490 days."
Outlining his attributes she describes a "dreamy, let's-go-for-it travel companion ... Who showed up at our first pregnancy ultrasound with flowers ... He is an absolutely wonderful father. Ask anyone ... Jason is compassionate — and he can flip a pancake," she says.
"Did I mention that he is incredibly handsome? I'm going to miss looking at that face of his," she adds.
"If he sounds like a prince and our relationship seems like a fairy tale, it's not too far off, except for all of the regular stuff that comes from two and a half decades of playing house together. And the part about me getting cancer. Blech."
Describing her heartbreak at the unexpected and tragic circumstances to befall them, she says: "I have been married to the most extraordinary man for 26 years. I was planning on at least another 26 together.
"I want more time with Jason. I want more time with my children. I want more time sipping martinis at the Green Mill Jazz Club on Thursday nights. But that is not going to happen. I probably have only a few days left being a person on this planet. So why I am doing this?
"I am wrapping this up on Valentine's Day, and the most genuine, non-vase-oriented gift I can hope for is that the right person reads this, finds Jason, and another love story begins. I'll leave this intentional empty space below as a way of giving you two the fresh start you deserve."
There then follows a blank white space, as she concludes: "With all my love, Amy."
The couple have been together for almost thirty years and have grown-up children. Amy who is known for writing books for children, has also written memoirs about her own family and life.