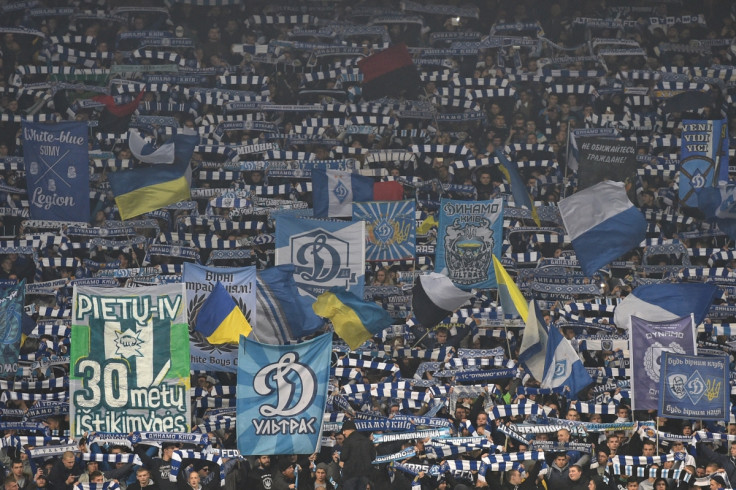 Dynamo Kiev has denied its stadium director suggested segregating black fans in a section of the stadium to combat racism. The comments come after four black Chelsea fans were filmed being attacked by home supporters in a recent Champions League game.
"We are trying, maybe, to make a separate sector [for black fans] in order to avoid racism," Volodimir Spilchecko, director of Dynamo's Olympic Stadium, allegedly said in an interview. Responding a journalist who suggested segregation, he said "We'll probably listen to your offer," ITV reported.
However in a statement on its Facebook page, the club said: "Unfortunately, the journalists who did the interview [used] only the first sentence of the possibility of creating a separate sector and completely ignored the next sentence, in which the executive director expressed his position.
"[Volodimir] categorically condemned the idea of creating a separate sector or any other segmentation separate groups of supporters. He also said that he always opposed the construction of additional barriers for fans. But these words were not included," read the statement.
Uefa launched disciplinary proceedings against Dynamo KIiev after the racist disturbance in the Group G game on Tuesday, October 20.
Anti-discrimination network Fare, which acquired footage of the attack, condemned Spilchenko's alleged comments: "This was a fearsome attack and then we have people who think it's quite within the realms of a sensible response to just be trivialising the matter by suggesting separate areas of the stadium. It's utterly ridiculous."