A&E Crisis: Fire engines used as makeshift ambulances to cope with rising demand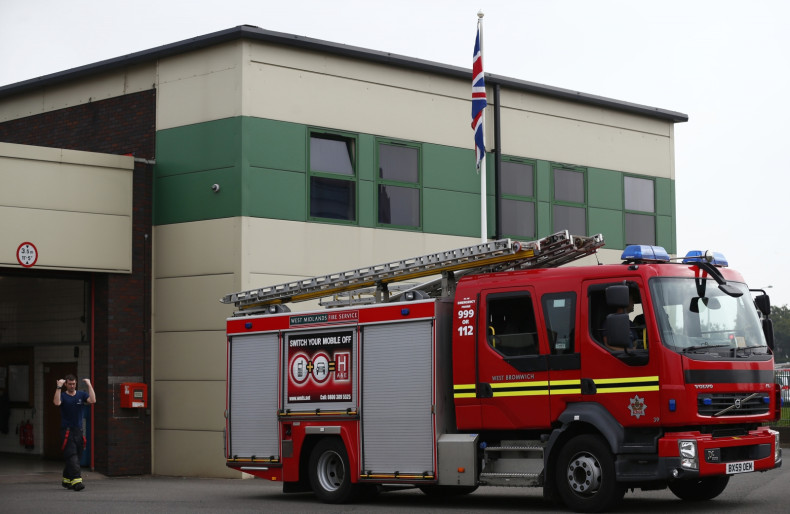 Fire engines are being brought in as makeshift ambulances in order to help deal with the demand in A+E departments, according to reports.
The Fire Brigade's Union (FBU) said the public are at risk as the NHS struggle to cope with the increasing pressure following news A&E waiting time are at their worst levels for a decade.
As well as taking patients to hospitals in the fire engines, firefighters are also increasingly haven to give basic medical care despite minimal training and equipment.
The FBU said the crisis was in "direct result of the government's failed austerity agenda".
Matt Wrack, FBU general secretary, said: "The public are being put at risk because the government have cut staff, resources and equipment in both the NHS and fire and rescue service.
"In certain incidences firefighters have been diverted away from doing their own work to cover for mistakes made by this government in the NHS.
"The knock on effect means that vital fire prevention work will be compromised as well as the ability to respond to other fire emergencies at a time of year where firefighters are expecting to deal with an increased number of flooding incidents across the UK."
David Cameron and Health Secretary Jeremy Hunt downplayed suggestions the country's A+E departments are in crisis as the NHS frequently has to cope with more demand during the winter period.
Speaking in the Commons, Cameron said: "The NHS has faced this winter with more doctors, more nurses and more money than it's ever had, adding that "with a massive increase in people going to A&E, any health system in the world would struggle".
Hunt also insisted waiting times in England are still "better than any country in the world", despite only 92.6% of patients being seen withina four-hour period, missing their target of 95%.
He told BBC Radio 4's Today programme: "There is a huge amount of pressure, that's absolutely clear.
"I think we also have to recognise, despite the particular pressures, despite the major incidents - and you always get some major incidents at this time of year - that the NHS is continuing to see in A&E departments nine out of 10 people within the four-hour target.
"That is actually better than any other country in the world that measures these things."
Shadow Health Secretary Andy Burnham Cameron of "putting the NHS in intensive care", following the release of A&E figures.
He added: "Patients and the public, whose hospitals are in danger of being overwhelmed, need answers today and what he will do to turn things around."