Eagles of Death Metal return to Paris stage with U2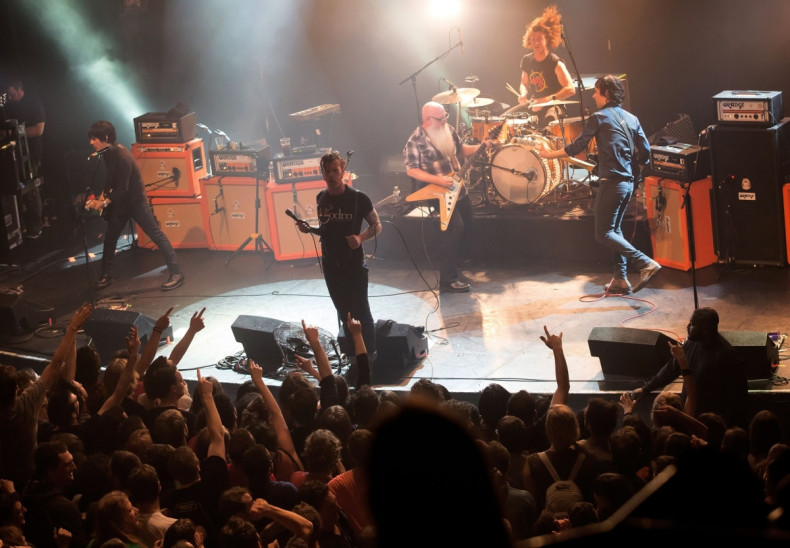 Eagle of Death Metals are to play in Paris less than a month after their tour was cut short by a terror attack by Islamic State (Isis) gunmen and suicide bombers. The band is to play alongside U2 during the Irish rock giant's final song at Paris' AccorHotels Arena. U2 is set to play the venue on Sunday 6 December and Monday 7 December – although it hasn't yet been disclosed which night Eagles of Death Metal will appear on stage.
According to Billboard, the band will continue its European tour in February 2016. Co-founder Josh Homme, who does not usually tour with the group, will get together with Jesse Hughes and other musicians who were on stage on the night of the deadly attack by Isis (Daesh).
"We don't really have a choice," Homme told Vice. "Not only for ourselves and our fans, not only for Nick Alexander [the band's merchandise manager killed in the attack], not only because this is our way of life… it's the human condition."
Bono, lead singer of U2 spoke to the New York Times about plans for the Paris concerts. "U2 doesn't have a history of cancelling many shows," Bono told the Times. "I suppose the Irish in us just doesn't want to give in to terrorism. We've had it all our lives."
U2 offered the band the use of their plane and bought the musicians new mobiles, since their phones were left inside the Bataclan Theatre after the attack. Bono said he spoke to the group about their experience during the terrorist attack, and he thinks they should seek therapy.
"Post-traumatic stress disorder is a real issue for people who go through these things," he said. "They're going to come through fine, but it was pretty bad."
The Bataclan was one of a number of locations taretted by the murderous attacks in November. A total of 130 people lost their lives, with three days' mourning and a state of emergency announced by the French government.