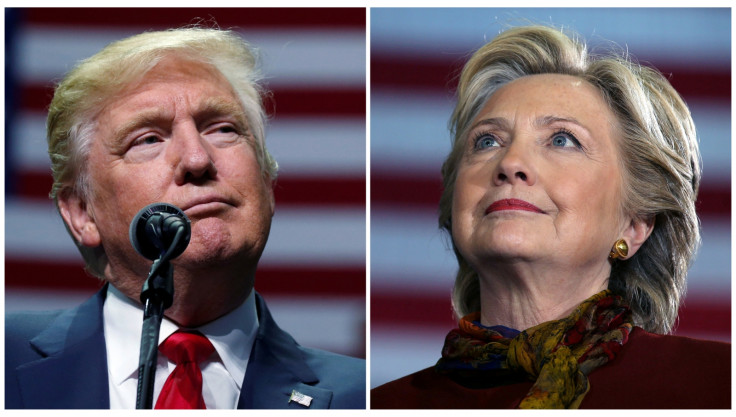 Preliminary national exit polls for the US election have begun to emerge, providing insight at how voters see the two main candidates: Hillary Clinton and Donald Trump. Both nominees have reached record levels of unpopularity and historically low levels of trust.
According to NBC News, 61% of voters see Trump unfavourably while 54% of voters see his Democratic rival unfavourably. A considerable amount of voters also view the candidates as being dishonest and untrustworthy – 59% for Clinton and 65% for Trump.
Meanwhile, Clinton fares better than Trump when it comes to qualifications and temperament, ABC News noted. Preliminary exit polls found that 53% feel Clinton is qualified to run the country and 56% feel she has the right temperament for the job. However, only 37% feel Trump is qualified and 34% feel he has the right temperament.
When ranking what candidate qualities are most important to them, 38% said it was someone who can bring about change, 22% said it is experience and 22% said good judgment. Another 15% said the quality most important is "someone who cares about people like me".
Voters are far more bothered by Trump's treatment of women (51%) than they are about Clinton's emails (44%), the exit polls found.
Many voters are also concerned about a Clinton or Trump presidency, ABC News noted. Twenty-nine percent of voters are scared about the prospect of a Clinton presidency, compared to 37% who are scared of a Trump presidency. Voters are decidedly less excited about the prospect of a Clinton or Trump presidency, 17% and 13% respectively.
ABC News noted that the candidates' supporters are significantly scared of the opposing nominee. Among Clinton supporters, 72% are afraid of Trump in office, while 60% of Trump supporters are scared of Clinton in office.
When did voters decide who to vote for?
A whopping 75% of voters said they decided who they were voting for more than a month before the election. Another 24% said they made their decision within the last month.