East London McDonald's was HQ for child sex grooming gang say police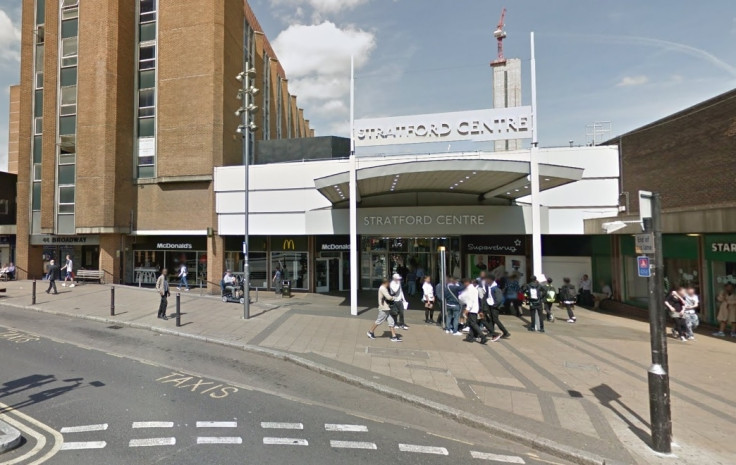 KEY POINTS
Four girls claim to have been raped by group based at Stratford shopping centre.
Six men and boys already arrested as part of child sex exploitation investigation.
Police advise how to spot signs that children are being groomed.
Police fear a child grooming gang could be operating out of a shopping centre in east London after four more girls came forward to report being raped.
Metropolitan Police previously launched Operation Grandbye in November, investigating a number of issues regarding child sexual exploitation (CSE) in and around the Stratford Mall in Newham.
Fears of grooming taking place emerged following reports of young girls frequently being seen congregating with older males. Six people aged between 15 and 34 have already been arrested on suspicion of a range of offences, including rape and possession with intent to supply drugs in connection with Operation Grandbye.
Four girls aged between 13 and 15 have now claimed they were raped by a group based near to a McDonald's in the Stratford shopping centre, with police believing there could be as many as 30 potential victims, according to reports.
Detective Inspector Laura Hillier, of the Metropolitan Police's sexual exploitation team, told the Independent: "They had all been met by males at the McDonald's on the Broadway in Stratford and been taken to different places where they were sexually assaulted. We think the scale of it is wider than initially thought – the number of victims could increase."
One of the suspects arrested under the investigation, a 21-year-old male, was held on suspicion of breaching his bail conditions by being in McDonalds in the Stratford Mall. He appeared in custody at Thames Magistrates' Court on 18 November where he was released on bail.
Hillier believed some of the victims "felt they were in a relationship" with some of their abusers, with gangs using similar aged boys in order to "hook" them. Some victims are then either used for sex by other members of the gang or forced into selling or trafficking drugs.
Chief Constable Simon Bailey, the National Police Chief's Council, warned that other grooming gangs are also operating in towns and cities "up and down the country".
He said much of the abuse is linked to "county lines" - a term for when gangs use children to traffic drugs from cities to out of town locations.
He said: "There is a really strong link between drug trafficking and the sexual exploitation of both girls and boys. The 'Muslim grooming gangs' are just one model of child sexual exploitation and not the most prolific.
"The most prolific is peer-on-peer abuse and one form of that is in a gang environment, with the exploitation of people who are wrapped up in drug trafficking and then abused."
Speaking following the six arrests in connection with Operation Grandbye, Hillier, said: "A common feature of CSE is that the child or young person does not recognise the coercive nature of the relationship and do not see themselves as a victim of sexual exploitation. As a result they are unlikely to report the abuse, meaning the issue remains seriously under reported.
"It is therefore essential that not only police and partners, but also the wider community, are alert to the warning signs. CSE is a hidden crime and this initiative will help us raise awareness within a vital group - those who witness all manner of scenarios on a daily basis.
"We all have a responsibility to keep our children and young people safe from harm and getting the local business sector on board will assist in the prevention, detection and safeguarding of those at risk.
"Our work in this area and understanding of the issue is much improved in recent times, but we cannot tackle this issue alone. We need the assistance of the public; calling in any concerns which could provide officers with the opportunity to intervene before any harm occurs."