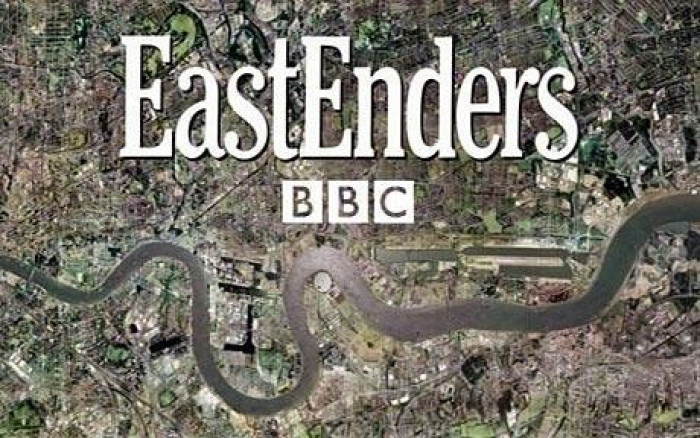 The EastEnders 30th anniversary is approaching and on Good Friday (3 April), fans of the long-running soap will finally find out the identity of Lucy Beale's killer – bringing the 10-month whodunnit to an end.
On 19 February 1985, 17 million viewers tuned in to watch the inaugural episode of the primetime soap, which has covered gritty, hard-hitting issues in its 30-year history, from Aids to domestic violence.
In celebration of EastEnders' anniversary, IBTimes UK brings you the 10 most memorable moments of the soap.
Who shot Phil?
That was the key question of 2001, when Phil answered the door and found no one there – and was then shot in the back when he turned to go back inside. After a spate of villainous activity and dodgy dealings, Phil has a number of enemies ready to take him down. But after weeks of speculation, the culprit was identified as Lisa Shaw, or Lisa Fowler, his ex.
Den's Christmas surprise
Dirty Den – or Den Watts – was less than impressed when he discovered his wife Angie had lied about only having six months to live. On Christmas Day 1986, he finally got his revenge – serving Angie divorce papers. The episode drew in the biggest rating in soap's history with 30.1 million viewers.
Little Mo
EastEnders addressed the issue of domestic violence in the storyline of Little Mo and Trevor Morgan, the first love of her life. After years of abuse at the hands of Trevor, "timid" Mo attacks Trevor with an iron in self-defence on New Year's Eve in 2001.
Thinking he is dead, she goes home – but when she and her sister return to the scene, he is gone. Little Mo is prosecuted and found guilty of attempted murder, but is released after Trevor does a deal with the Slaters.
Den resurrected... and killed again
It's not the first time soap characters have come back from the dead, but none is more memorable than the return of Den with a sinister "Hello princess" in 2003, 14 years after he was shot through a bunch of daffodils by the canal in 1989.
He was eventually "re-killed" during the 20th anniversary episode – which was watched by over a third of the British population.
Zoe and Kat Slater
The line "You ain't my mother!" is etched into EastEnders history – thanks to the Zoe and Kate Slater storyline in 2001. Zoe Slater, played by Michelle Ryan, had grown up thinking Kat, Jessie Wallace, was her older sister – until a row over Zoe's plan to live with Uncle Harry in Spain.
The truth came out after the pair took it outside – that Kat had been sexually abused by Harry, became pregnant at 13 and her parents had brought up Zoe as their own.
Jamie dies
Poor Jamie Mitchell had a short, tough life in Walford. He saw his girlfriend Sonia Jackson give birth to Martin Fowler's baby, got engaged to her, cheated on her, got beaten up by Phil, and got engaged to Sonia once again... until Martin ran him over on Christmas Day in 2002.
Who killed Archie?
The Phil scenario was repeated in 2009, when baddie Archie was killed with a gold bust of Queen Victoria from the pub. The finger of suspicion pointed at everyone, from pensioner Dot Branning to teenager Ben Mitchell. The culprit was even kept a tight secret within the production crew, with only seven people aware of the killer's identity. It was revealed as Stacey Slater in a one-off live episode.
Pauline dies
A row between Pauline and Sonia culminated with a slap and a smashed Fowler fruit bowl, but tragedy stuck afterwards when Pauline collapsed and died in the square in 2006. An autopsy finally reveals she died from a blow with a frying pan from her husband Joe, causing a deadly brain haemorrhage.
Laura dies
Laura was on the verge of telling Ian Beale that he was the father of her baby son when she came to a tragic end. As she tried to write him a letter, Ian rang her doorbell and she tripped on a toy and fell down the stairs, breaking her neck.
Mark Fowler's exit
Mark Fowler lived with HIV on EastEnders for 14 years, but in 2003 the character made a sad exit when his doctor told him that the medication keeping his illness at bay was starting to be rejected by his body. He chose to say his goodbyes and leave Walford, dying a year later.