The residents of Albert Square have been doing their best to get into the festive spirit with Dot stepping on Elaine's toes to organise a nativity play at the community centre and Kim Fox going all out with her over-the-top Christmas decorations for her new swanky pad with dodgy husband Vincent. But despite their best efforts, it seems that trouble is never too far away.
On the 7 December episode, Kathy Beale was left shocked when she found her daughter-in-law, Jane, in a heap on the floor after apparently tripping on the stairs. Despite Jane's efforts to once again conceal the truth and protect her troubled son and Lucy's killer, Kathy soon discovered that Bobby was behind the fall. Although Jane immediately chastised Kathy for questioning her parenting skills, she later confessed that she was afraid of her own child. With Kathy's pledging to support her, will Jane finally find the strength to get her son the help he needs?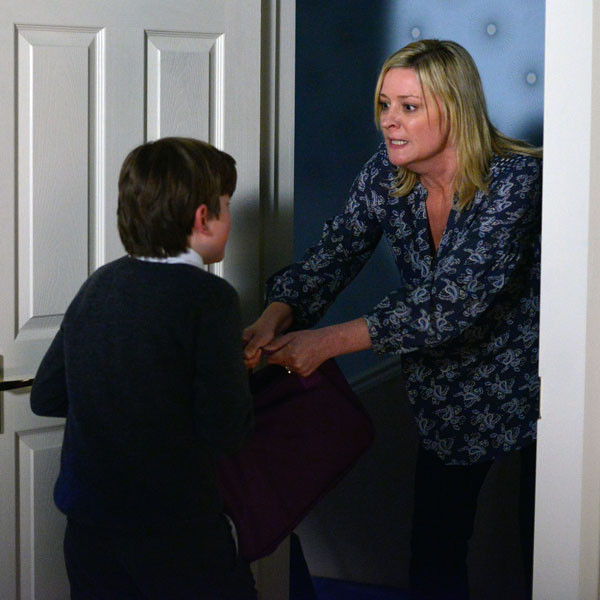 With the full-support of his naive wife Kim, Vincent (hard man turned police informant) puts the final pieces of Plan: Take Down The Mitchells in place by blackmailing Ronnie into doing the unthinkable. With her freedom at stake, the feisty blonde begrudgingly agreed to help him set up her cousin Phil – who has just fell off the wagon for the 100th time – by getting his prints on a bag of drugs. On Tuesday's episode she set out to plant the contraband in his safe. But will she go through with the ultimate betrayal?
"The feud between the Mitchells and the Hubbards is set to reach epic proportions. It's been building for months and months and now it's going to reach breaking point," says Richard Blackwood who plays Vincent.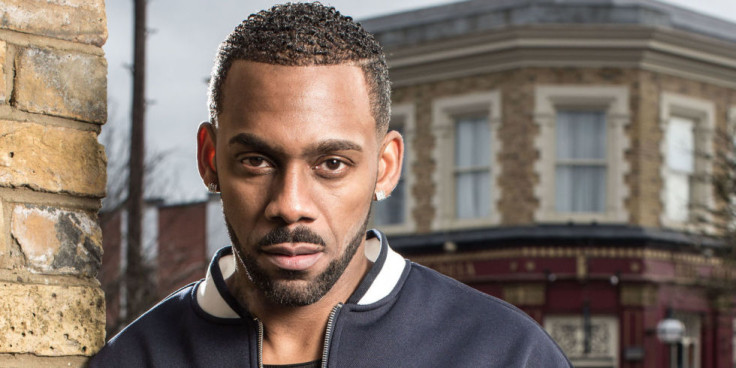 "Phil is making things personal and goes for Vincent's family, and that is the one thing Vincent can't take and it pushes him to his limits. Vincent will do anything to protect his family and decides enough is enough. He is no way going to let Phil get away with what he has done. He wants revenge."
Elsewhere in Walford, Kathy tried to cheer up Ian on what would have been Lucy's birthday by taking then back to their roots – a day flogging (selling) Christmas trees on the market, in other words. Denise and Kim came to blows over the latter's decision to sell her half of the B&B and her dismissive attitude since moving across the Square.