Ben Mitchell has endured a roller coaster of a week on EastEnders. He was attacked outside a nightclub, his lover Paul Coker died in the same attack and his dad Phil Mitchell was still handing out homophobic jibes while he was overcome with grief.
After Paul succumbed to his injuries from the vicious homophobic assault, Ben is playing the hero and wants to slay the men responsible. The tragic storyline is set to get more intense as the mechanic – who turned up at the family home a day later covered in bruises – after his confession to the police about the motivation for the attack.
Johnny Carter convinced him to reveal the facts to police regarding that he and Paul were attacked by four anti-gay thugs for holding hands outside the nightspot. Ben was later called to the station to take part in an identity parade.
In his agonizing despair, Ben admitted to Johnny that if he saw one of the killers, he wouldn't be able to hold it together and would murder them. But once at the police station, it emerged that the men held there were not the culprits, and Ben lost his cool.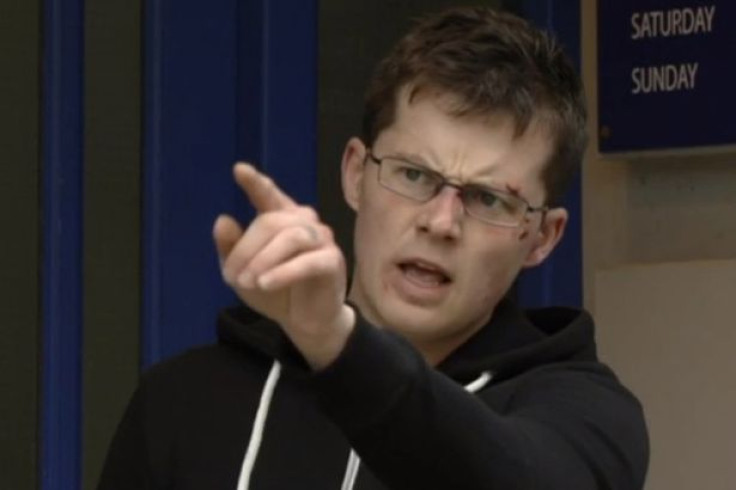 As Johnny attempted to calm him down, Ben spotted one of the men leaving the station who got into a car driven by a man he recognised as one of the attackers. Ben said: "That's one of the lads they showed me. Him, that's one of the boys that went after Paul." As Johnny snapped a picture of the car's number plate, the episode ended.
Speaking on This Morning, actor Harry Reid, who plays Ben, enticed fans about what to expect in the wake of Paul's death. Elaborating on the storyline, he told presenters Anita Rani and James Martin: "Ben always thinks about what other people are going to think and now we know a bit more about the attack.
"We can understand why he has done it to himself and with his dad being part of the problem. Stuff happened that night that you will find out about..." he added.
Reflecting on the challenging storyline and support he has received from his co-stars, he said: "It does drain you, I've said before that I've gone home with headaches. The only time I didn't was when I [Ben] was happy and in love."
Reid also expressed his gratitude for what being on EastEnders has given him.
He said: "It is daunting but exciting and you learn so much. The character is so layered he's got so many angles and so many ticks. To get a tattoo on his finger of the boyfriend that he has lost is a big thing. I've had so many big things it's been a real gift as an actor."