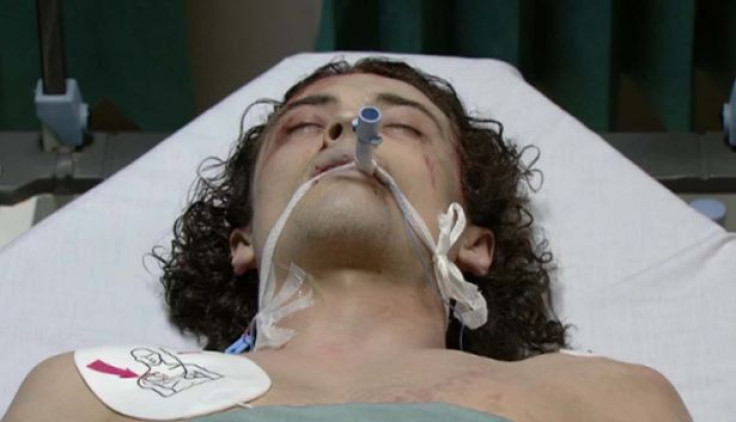 EastEnders fans were lead to believe that Ben Mitchell (Harry Reid) would be killed off on Monday night's (18 July) episode following a violent attack – and his gay lover Paul Coker, played by Jonny Labey, would swiftly leave the soap soon after.
But BBC bosses had us fooled as in a dark and shocking twist, it was actually Paul Coker who died, and Ben is missing. The episode kicked off with Ian Beale receiving a phone call from the police to inform him that his half-brother Ben had been injured in a fight and was in hospital in a critical condition.
After Ian, Phil and Steven waited in hospital, they were eventually informed that Ben had passed away shortly following their arrival. But – and this is a big BUT – when Ian and Phil went to identify the body, it was in fact Paul lying there dead.
All we know now – apart from the fact that we were fooled outright – is that Ben is missing, and EastEnders fans have taken to Twitter with their imaginative theories. The upcoming return of Max Branning (Jake Wood) has sparked suggestion that he could be involved, with many predicting that he has kidnapped Ben to get revenge on Ian and Phil.
In time for his prison release for the murder of Lucy – which he didn't actually commit – Max may have accidentally killed Paul in a revenge plan that went wrong. Is he holding Ben hostage? Our imaginations are running wild...
Other Twitter users are suggesting Ben killed his boyfriend Paul in a crazy sex game – could he have run away in shame?
And many other EastEnders fans are simply flabbergasted by the whole palaver.
Watch the drama continue on EastEnders tonight on BBC1 at 7.30pm.