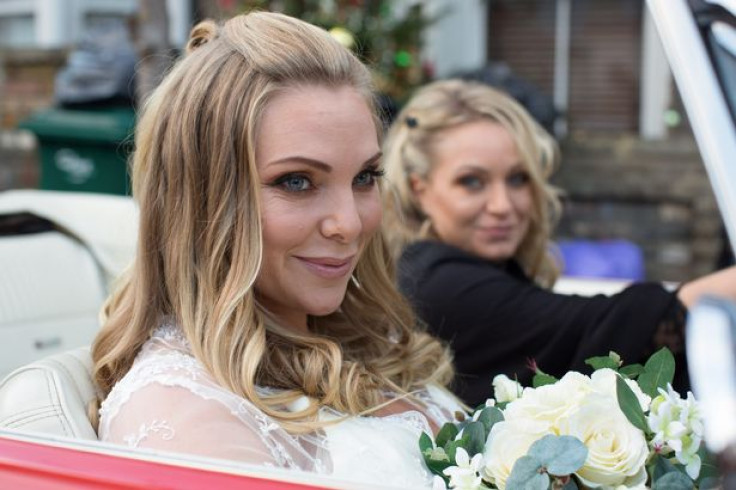 EastEnders viewers were shocked on New Year's Day when sisters Ronnie and Roxy Mitchell died in a swimming pool, kicking off 2017 on a dire note.
Albert Square fans witnessed Samantha Womack and Rita Simons' characters written out for good as they perished under water in the grizzly and haunting scene.
But many viewers were confused as to how they both drowned, and why Roxy couldn't manage to swim up to the surface.
As Roxy has been on a downward spiral of late in terms of drug and alcohol abuse, the likely explanation for her not being able to save herself in the pool could be due to her levels of intoxication.
In regards to Ronnie's death, she was too worried about her sister to judge the heavy weight of her huge wedding dress when she jumped in to Roxy's rescue, with the garment eventually dragging her down. As she was also still wearing the veil when she plunged into the water, the long piece of material could have easily gotten tangled up in the filters, also stopping her from escaping her tragic fate.
The week ahead will no doubt be an interesting watch, with audiences finding out what the newly returned Max Branning is set to do after finding the Mitchell sisters dead.
Roxy had been in a terrible state in the weeks leading up to her death, taking drugs the night before the wedding and ending up in such a state that she was saved by mother Glenda Mitchell and brother Danny Mitchell. The sisters had also drunk a whole bottle of champagne each on the rooftop just before jumping into the pool.
EastEnders continues tonight (3 January) on BBC1 at 8pm.