The veteran TV broadcaster Joan Backwell has angered parents of anorexic and bulimic children after she said eating disorders were a result of a society obsessed with body image. Her controversial comments come at a time when there is concern over whether pressures on teenagers and is leading to an increase in mental health problems.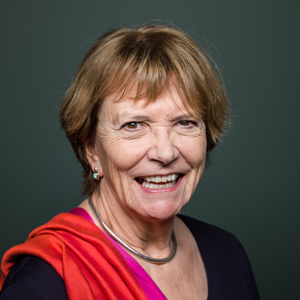 "I am alarmed by anorexia among young people, which arises presumably because they are preoccupied with being beautiful and healthy and thin," said Baroness Bakewell in a Sunday Times interview. "No one has anorexia in societies where there is not enough food. They do not have anorexia in the camps in Syria. I think it's possible anorexia could be about narcissism."
Teenagers today were "more introspective and body-conscious", she said, fearing they had too many options. "I feel young people today are more liberated about their bodies, free and easy about their bodies, no corsets. That is a plus," she said.
"But some of them develop these anxieties. Anorexia is one example of the way people have become show schoolchildren are worried about their bodies, or are not happy.
"We had no chance to discuss that when we were young. We just had to survive. If you ask people, 'Are you really happy?' it gives them a chance to think about things they are not necessarily concentrating on.
"It disturbs me that for young girls now if you get a little bit fat it is a trauma. Lots of young people worry about what shape they are; no one did when I was growing up. To be unhappy because you are the wrong weight is a sign of the overindulgence of our society, over-introspection, narcissism, really."
Some angry parents rounded on Bakewell for minimising the issue of eating disorders. One tweeted that "it's a real mental illness that is a torture to manage every day".
However, the Labour peer was pleased to have created a debate about the issue. "If I've stirred a public discussion about anorexia… Good. Let's have more research and information," she tweeted.
However, Bakewell's Twitter statement has been met with virulent criticism from experts and survivors of eating disorders.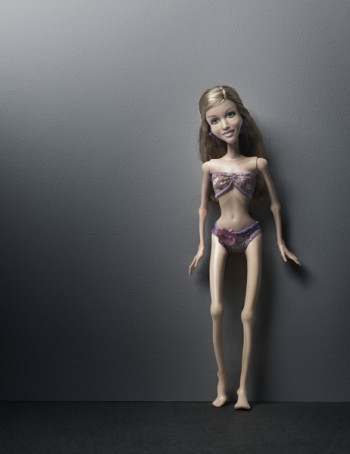 Hospital admissions for eating disorders in England have been increasing. In the 12 months to October 2013, there were 2,560 admissions, which was an 8% rise on the previous year, according to statistics from the Health and Social Care Information Centre (HSCIC).
There were nine times as many females than males taken to hospital for eating disorders, and the most common age for female admissions was 15 years old, the figures also suggested.
The Royal College of Psychiatrists has previously said that increases in hospital admissions could be down to social pressure made worse by online images, according to a BBC report.
The 82-year-old broadcaster also said that the increasing trend for psychotherapy and counselling for children "can get out of hand". Bakewell is due to announce the shortlist for the Wellcome Book Prize, the UK's top medical, health and illness book awards on Monday, 14 March.