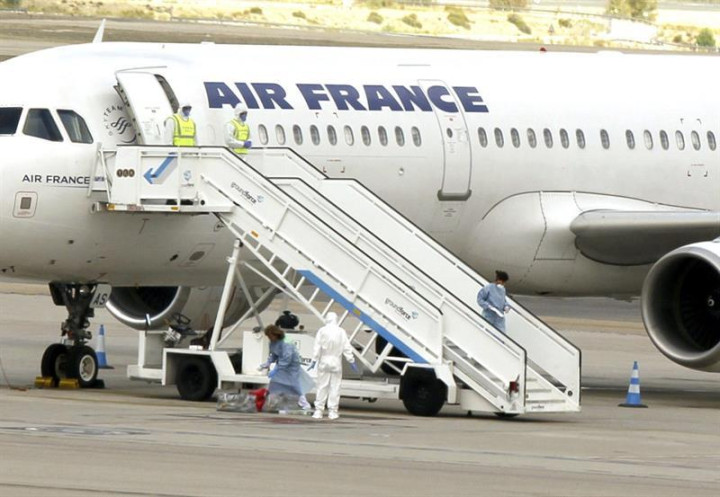 The passenger who was evacuated from an Air France aircraft by a police-escorted ambulance over fears he had Ebola has tested negative for the virus, the Spanish government has said.
Another person also admitted to hospital with a fever on Thursday had also initially tested negative for the virus, the government said. This person had traveled in the same ambulance as Teresa Romero, the only patient infected with the virus in Spain, Reuters reported.
The cases are two of four people hospitalised with suspected Ebola symptoms on Thursday including the passenger on the Air France plane who began shaking, who was then removed from the plane by Spanish authorities.
The Europa Press news agency said that there were 183 passengers on board the plane. The aircraft arrived at Madrid's Barajas international airport from Paris, before being taken to a special area of the airport compound.
Spain is on high alert for the disease after Romero, a nurse who cared for two Ebola-infected priests before they died, became the first person to contract the virus outside West Africa.
Although the two people tested negative for the disease initially, they must have another test within 72 hours in order to be given the all clear, the government said.
More than 4,400 people have died in the current outbreak and almost all of the fatalities have exclusively been in west Africa. A total of 8,997 cases of infection have been confirmed, according to the World Health Association.
UN's Ebola mission chief, Anthony Banbury, said that efforts need to be stepped up to contain the virus.
"It is running faster than us, and it is winning the race," he told the UN Security Council.