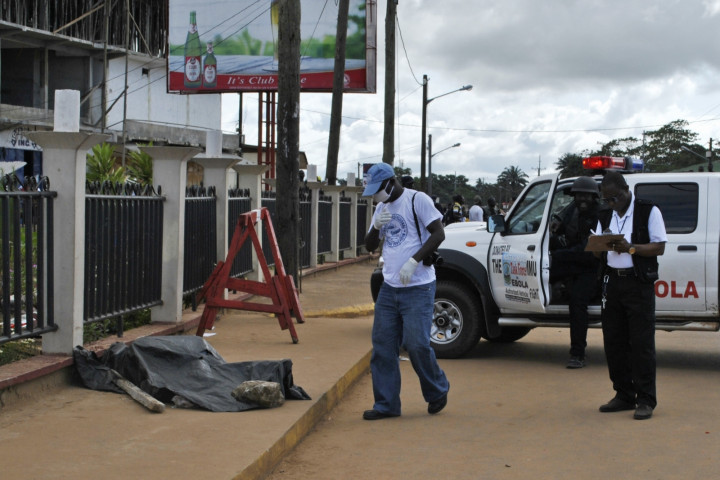 The US Centers for Disease Control and Prevention (CDC) has warned Ebola could infect more than 1.5 million people by the end of January, based on statistical projections of the Virginia Bioinformatics Institute (VBI).
The forecast supports drastically higher projections released earlier by epidemiologists at the VBI, who modelled the Ebola spread as part of the National Institutes of Health-sponsored project Models of Infectious Disease Agent Study (Midas).
The World Health Organization (WHO) had predicted that 20,000 cases could be expected before the pandemic is controlled, but the new modelling shows 20,000 people could be infected in just one month.
If control measures are improved, the numbers could significantly reduce, said the forecast.
"If the disease keeps spreading as it has been, we estimate there could be hundreds of thousands of cases by the end of the year in Liberia alone," said Bryan Lewis, a computational epidemiologist with the Network Dynamics and Simulation Science Laboratory at VBI.
The VBI's work with Ebola began in 2000 and is largely funded by the US Defense Threat Reduction Agency: a little-known US military agency which attempts to predict global threats, including pandemics and attacks using weapons of mass destruction.
Liberia chief medical officer quarantined
Liberia's chief medical officer, Bernice Dahn, has put herself under quarantine for 21 days, following the death of her assistant from the Ebola virus, reports BBC.
WHO has placed the death toll from Ebola at more than 3,000, with more than 6,500 cases confirmed.
At particular risk are health workers: 375 have been infected, and 211 have died from the virus in Guinea, Liberia, Nigeria and Sierra Leone.
Liberia has been the worst hit by the disease, accounting for 1,830 deaths – 150 in the last two days alone.