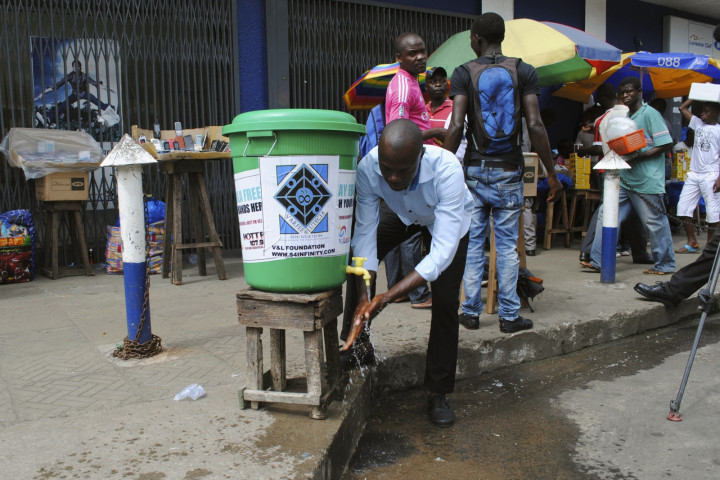 A Sierra Leone doctor who contracted Ebola died late Saturday after attempts to move her outside the country failed, reports AP.
Dr Olivet Buck, a citizen of Sierra Leone, died hours after the World Health Organization said it could not help medically evacuate her to Germany, according to Chief Medical Officer Dr Brima Kargbo.
Dr Buck is the fourth doctor from the country to die of the disease.
The disease has claimed 2,400 lives in West Africa, according to the WHO.
Refusing the request to move the doctor, WHO said it would instead work to give Buck "the best care possible" in Sierra Leone, including access to experimental drugs.
Health care workers are at particular risk of contracting Ebola. Around 144 have died so far in the three countries that are struggling with inadequate equipment and personnel to tackle the disease.
US may involve military in fight against Ebola
Meanwhile, amidst cries for aid from West African nations reeling under the Ebola epidemic, Barack Obama is expected to announce a plan to increase US involvement in the fight against the disease, says Reuters, citing a Wall Street Journal report.
The plan is expected to involve the US military in tackling the Ebola outbreak by setting up isolation units and providing security for health workers.
USAID and the CDC are being blamed for taking a backstage role and placing the onus on the military, already engaged in Iraq and Afghanistan.
Obama defended the decision to bring in the military in the fight against Ebola, calling it a "national security priority."
"If we don't make that effort now, and this spreads not just through Africa, but other parts of the world, there's the prospect then that the virus mutates, it becomes more easily transmittable, and then it could be a serious danger to the United States," he said.
Fears that the virus could mutate and become transmissible through the air have prompted the military move, writes Fox News.
The US has already committed funds totalling £66m towards providing protective kits for healthcare workers, food, water, medical and hygiene equipment. Obama may ask for Congress approval of another £55m.