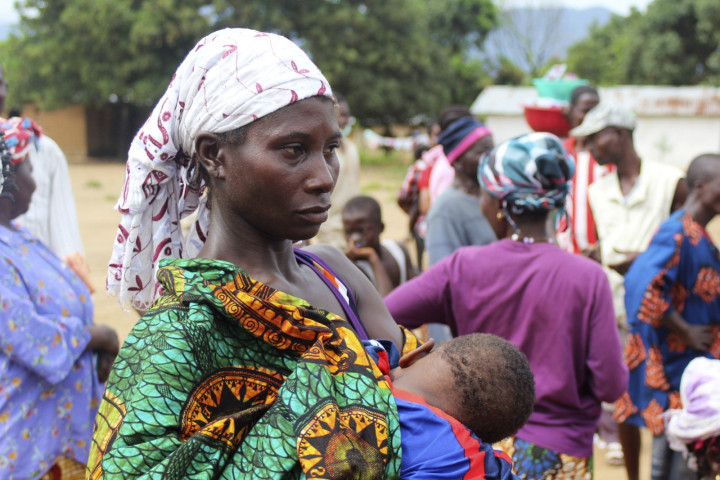 Liberian President Johnson Sirleaf has called for concerted action from "global citizens" against the Ebola outbreak to save her nation from an economic catastrophe.
Noting that the outbreak has affected harvests, caused markets to shut and borders to be closed, Sirleaf feared it would leave a "lost generation" of young West Africans unless there was strong international action.
The epidemic has killed more than 4,500 people in Liberia, Sierra Leone and Guinea.
Sirleaf, a former senior World Bank executive and Nobel peace prize winner, said: "This disease respects no borders. It is the duty of all of us, as global citizens, to send a message that we will not leave millions of West Africans to fend for themselves against an enemy that they do not know, and against whom they have little defence."
While the Spanish nurse who became the first person to contract Ebola outside West Africa has now tested negative for the virus, obviously more needs to be done in West Africa struggling to cope with the outbreak.
Recent reports suggest that the disease is getting more contagious with more viruses present in infected people.
European nations have committed funds running into millions of pounds to help the West African nations of Liberia, Sierra Leone and Guinea but there is more urgent need for medical and military teams to be sent to the region, and for more laboratories and hospital facilities to be built, reports BBC.
Vaccine to be shipped
The Canadian government will ship 800 vials of its experimental Ebola vaccine to the World Health Organization in Geneva beginning Monday, the Public Health Agency of Canada said on Saturday.
WHO will decide on how the vaccine will be distributed and used, the agency said in a statement.
Work on vaccines by other players is being expedited but it is not sure if they will be available during the present epidemic.
Black market in blood
WHO recently reported a black market in blood from Ebola survivors, according to NBC News.
While the epidemic is killing up to 70% of those who get sick, there are reports of thousands who have survived and their blood is teeming with antibodies that protect them against infection.
There are also those who never showed symptoms nor fell sick because they had antibodies against Ebola in their blood.
A study done during a 1996 outbreak in Gabon found 24 contacts of known Ebola patients who never became sick. Eleven of them had antibodies to Ebola.