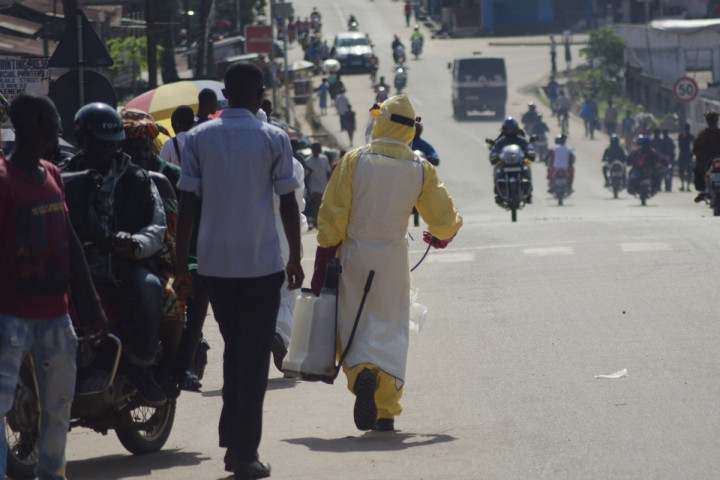 The World Medical Association has reported that many of its junior doctor members dealing with the outbreak had not been provided with essential protective equipment.
The situation is disturbing and unacceptable, said a Lancet editorial. Governments, WHO, and the international community have a collective responsibility not only to fully staff the effort to bring Ebola under control, but also to provide adequate protective clothing, training, and support for anyone coming into contact with patients.
Liberia's president Ellen Johnson Sirleaf apologised for the high death toll among the country's healthcare workers.
She pledged up to $18m for the Ebola fight, part of which will be given to health workers to help with insurance and death benefits, to fund more ambulances and to increase the number of treatment centres.
"If we haven't done enough so far, I have come to apologise to you," she told hundreds of health workers who gathered at Monrovia's City Hall for a meeting with her government.
While Ebola is a deadly disease, it is not as contagious as other infections as it spreads only by contact with the patient's bodily fluids. This exposes health workers to maximum risk of contracting Ebola.
Use of adequate personal protective clothing and equipment when caring for patients or the deceased, thorough cleaning and effective waste disposal, can substantially reduce the risk of infection. Three doctors and 32 health care workers in Liberia have died after contracting the disease.
The latest Ebola outbreak is the largest and longest ever recorded for the disease and has killed at least 961 people.