A student from Sierra Leone who applied for accommodation in Norwich was turned down by two seperate landlords because he came from a country where Ebola is rife.
Amara Bangura, 35, told BBC's Newsbeat that he was initially accepted by the landlords when he applied - but when he handed over his passport they changed their minds.
A letter from one of the landlords, who has not been identified, said: "Under normal circumstance (sic). Your profile would be a great profile to be one of our lodgers. However, given that the world is about to probably experience an ebola epidemic, we have decided not to accept anyone that has been anywhere near the ebola outbreak within the last two months, or is likely to visit those areas in the near future."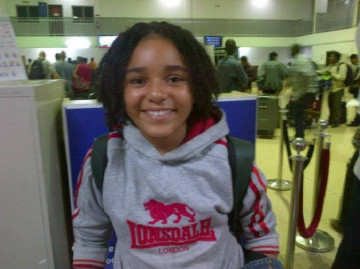 Amara has now found accommodation elsewhere in Norwich but said he felt the landlords were being unfair. "It's very unreasonable," he said. "And if you think everybody coming from Sierra Leone is affected, then that's just completely unfair."
Last week a similar story emerged of a nine-year-old boy from Sierra Leone who was refused permission to attend a school in Stockport because of fears about Ebola.
Kofi Mason-Sesay, who was born in the UK, spends a few days each year at St Simon's Catholic Primary school in Stockport. However this year the headteacher said he could not attend.
Kofi's mother "Miriam said she felt the school had been leaned on by a small minority who were treating her and her son like lepers. "The headteacher and the governing body are fantastic," said Miriam, "but they have been bullied by a minority who carried out Facebook campaigns and put the pressure on".
As concern grows about the possible arrival of Ebola in the UK, Heathrow has begun screening passengers from the worst-affected countries of west Africa and Gatwick and the Eurostar rail terminal are due to follow.
Today the World Health Organisation (WHO) said the total now known to have died has reached 4,447, and that the death rate has gone up from 50% of those infected to around 70%. WHO assistant director general Bruce Aylward said there could be 10,000 new cases each week by Christmas.