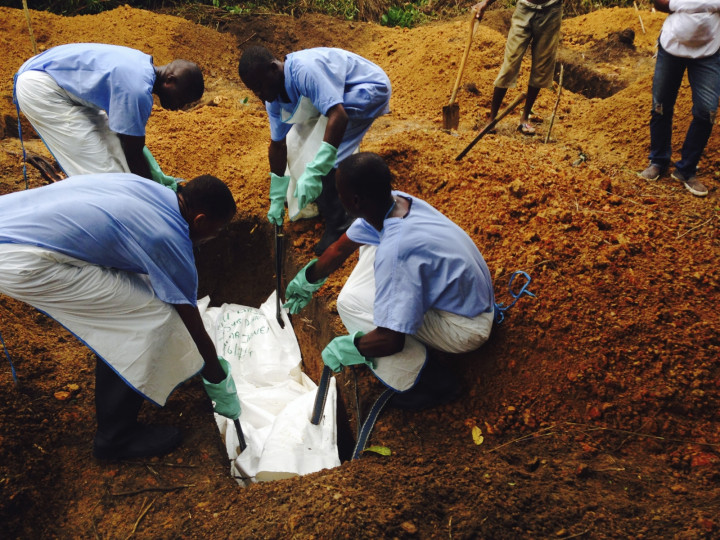 West African nations hard hit by Ebola are struggling to contain the spread of the deadly virus.
The official Ebola death toll jumped from 729 to 887 with Liberia confirming dozens of new cases, but the real number could be at least 50% higher.
A doctor, speaking on condition of anonymity, said that people were scared to report Ebola cases, and have been hiding sick relatives and burying the still-contagious bodies of the dead in secret.
A spokesperson of Doctors Without Borders (DWB), working at Sierra Leone, has said that the nation was not able to cope with the Ebola outbreak.
Anja Wolz, emergency coordinator for the organisation at an Ebola facility in Kailahun, Sierra Leone, said, "I think that the government and the ministry of health here in Sierra Leone is not able to deal with this outbreak. We need much more help from international organizations -- as WHO, as CDC, as other organizations -- to come to support the government."
Wolz said that unsafe burials, scared patients and family members were worsening the situation.
The international non-profit group DWB had issued a statement saying it is over-stretched and under-staffed on the ground in the region, and its workers still don't have a full grasp on all the infected areas.
Saudi Being Tested
A 40-year-old man is being tested in Saudi Arabia after showing symptoms of viral fever on return from Sierra Leone. The source of his infection is unknown, but Ebola cannot be ruled out, the health ministry ministry said.
A Nigerian doctor, who had treated Liberian official Patrick Sawyer, has tested positive to the virus nearly three weeks after Sawyer died. Eight others have been being quarantined and three are awaiting Ebola test results, Nigerian health minister said.
World Health Organisation director-general, Margaret Chan, has said, "If the situation continues to deteriorate, the consequences can be catastrophic in terms of lost lives, but also severe socio-economic disruption and a high risk of spread to other countries. This outbreak is moving faster than our efforts to control it."
The World Bank has pledged up to $200m in emergency funding to help fight the virus in West Africa. The African Development Bank has promised about $60m.