Ebola: Spanish Nurse Contracted Virus as Suit Worn 'did not Meet Safety Requirements'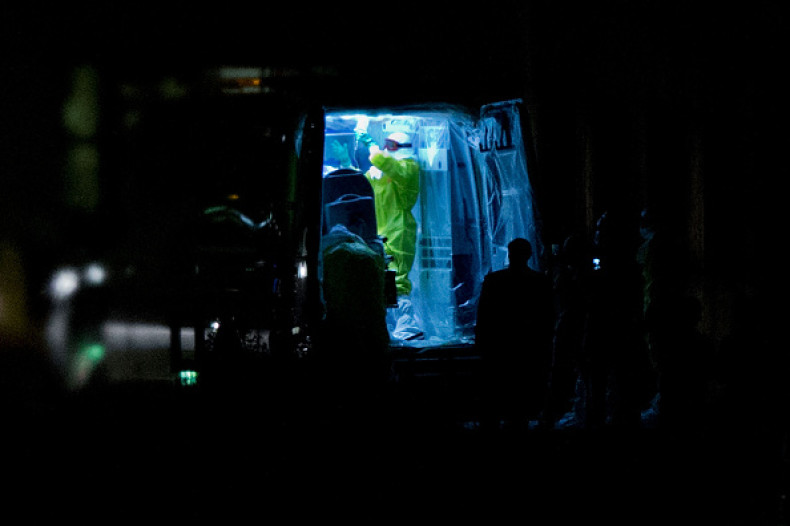 The Spanish nurse who tested positive for Ebola in Madrid is believed to have contracted the virus due to the inadequacy of the protective suit she was wearing.
The nurse, yet to be named, worked with a 30-member-team at Carlos III Hospital to treat Spanish priest Manuel Garcia Viejo and missionary Miguel Pajares, who both contracted Ebola in West Africa.
However, the hospital's health workers said that the suits worn to attend the priest and the missionary did not meet the necessary safety requirements, Spanish newspaper El Pais reported.
The nurse should have worn fully waterproofed-clothing with biosafety level 4 and with breathing autonomy. However, the suit used had only biosafety level 2.
Carlos III staff also provided pictures showing that the outfits were not vented and that latex gloves were secured with adhesive tape. They further noted that residues from the rooms of the two clerics were driven by the same elevator used by the rest of the staff.
Health workers added the hospital was evacuated before the arrival of Miguel Pajares, but not for Viejo, as the sixth floor had already been hermetically sealed.
The nurse is believed to be the first person to have contracted the deadly virus outside Africa, where the disease has killed over 3,400 people since last January.
She had fever, a typical symptom of Ebola, for six days before being admitted to Alcorcon Hospital. She was moved to Carlos III on 7 october.
Spanish newspaper Lavanguardia said Carlos III admitted the nurse should have been hospitalised earlier.
Spain's head of public health Mercedes Vinuesa announced the woman's husband has also been put in quarantine.
The Ebola outbreak, the worst in history, is present in several countries in West Africa. In October, a man in Texas was identified as the first victim in the US.
The virus is contracted via contact with infected body fluids.
The World Health Organisation (WHO) assured people that the deadly disease is not airborne following recent speculation.