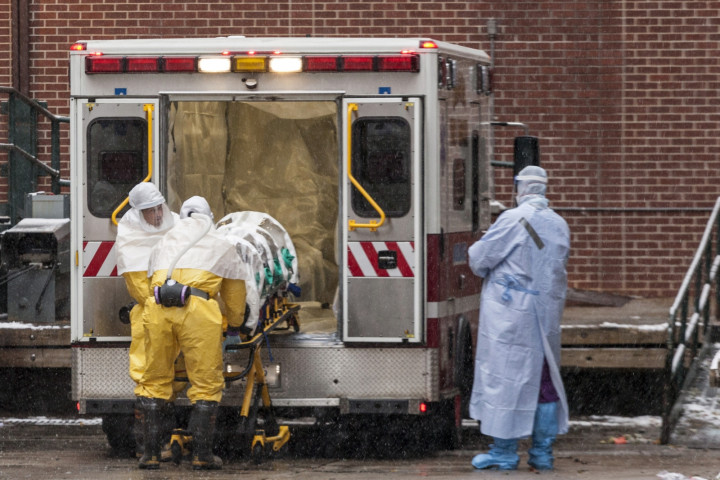 The condition of the surgeon diagnosed with Ebola in Sierra Leone and flown to Nebraska for treatment remains critical, with doctors calling it an "hour to hour" situation.
Martin Salia, who arrived in the US on Saturday, is being treated with experimental drugs, reports NBC News.
"He's extremely ill, possibly even more ill than any of the patients who have been transported from Western Africa to the United States," said Taylor Wilson, a spokesman for the Nebraska Medical Center.
The case of Salia proves that the Ebola outbreak continues to be grave and unpredictable.
Early tests had shown the doctor to be negative but five days later when his condition had worsened, tests returned positive.
This case goes to show how inconclusive early tests can be and their implications for exposure. Copies of the virus are few in the early days and often not picked up in the tests, say experts.
The healthcare workers who had embraced him after testing negative are now under quarantine.
In yet another grim reminder of how pervasive the virus is in the present outbreak, the United Methodist Hospital where Salia worked, did not treat Ebola. The fact that Salia turned Ebola positive shows that any of his patients could have been carrying the virus.
While he wore gloves, Salia did not don the full protective gear used in Ebola wards, simply because he was working with general cases.
The current Ebola outbreak has killed more than 5,000 people in Sierra Leone, Guinea and Liberia.
Since the outbreak started, 320 health workers in Sierra Leone have died of the disease. There is a severe shortage of doctors in the region, not only to treat the Ebola cases but also general problems.
Salia, who is a US resident, chose to work in West Africa knowing the risks due to his commitment.
"He decided to work in Sierra Leone because he found out that was his true calling," his son Maada Salia said. "He's really, really a hero to me."
Meanwhile, three trials of various experimental drugs are set to begin next month in West Africa.