Ebola Outbreak: Which Experimental Drugs and Treatments Used So Far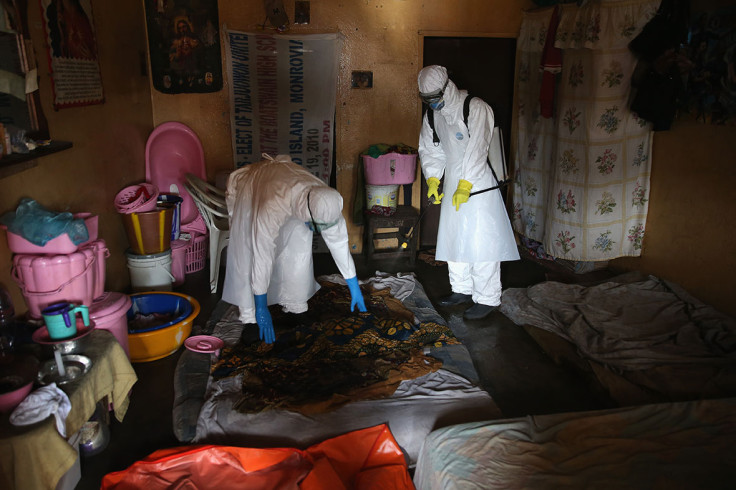 Three trials of experimental Ebola drugs will begin next month at specialist treatment centres run by Médecins sans Frontières in west Africa.
The medical charity, which has been on the frontline of the crisis since the beginning of the outbreak in December 2013, has confirmed three separate research projects will be taking place.
MSF and its partners in the trials, including the World Health Organisation, pharmaceutical companies and other specialists, will run two trials in Guinea and one at an undisclosed location.
A trial of the antiviral drug favipiravir led by the French National Institute of Health and Medical Research will take place in Guéckédou, Guinea. The second trial involves using the blood of recovered Ebola patients to treat those infected in the Guinean capital, Conakry.
The third trial of the antiviral drug brincidofovir will be led by the University of Oxford, on behalf of the International Severe Acute Respiratory and Emerging Infection Consortium (ISARIC), at a site yet to be determined.
Professor Peter Horby, the chief investigator of the ISARIC-led trial, told IBTimes UK: "Conducting clinical trials of investigational drugs in the midst of a humanitarian crisis is a new experience for all of us, but we are determined not to fail the people of West Africa.
The death toll in this year's outbreak has been unprecedented, with over 14,000 infected and a death toll of 5,160. It is hoped that the preliminary results of the trials will be available in February, as the drugs have not been through the conventional process of clinical trials in animals and healthy humans before being given to the infected.
What treatments are being explored?
Brincidofir
The antiviral drug brincidofir, produced by the biopharmaceutical firm Chimerix based in North Carolina, US, will be tested on up to 140 patients in Guinea. Taken in pill form, subjects will receive five pills over four days.
The drug was originally made to fight viruses such as smallpox, adenovirus and cytomegalovirus, a common virus that is part of the Herpes family. It works by preventing viruses from replicating.
Brincidofir has been tested in large-scale human trials for other infections, but has only been tested against Ebola in laboratory experiments. Tests carried out so far have been effective, according to Chimerix.
Ashoka Mukpo, an American freelance cameraman for NBC and other media outlets who contracted Ebola while working in Liberia, took the drug during his treatment. It was announced in October that Mukpo had made a full recovery. Thomas Erin Duncan, the first man to be diagnosed with Ebola in the US, took the drug but died.
Favipiravir
Favipiravir, also known as Avigan or T-705, is an experimental antiviral drug being developed by Toyama Chemical of Japan. It works against influenza viruses, West Nile virus, yellow fever and foot and mouth disease, among other viruses.
During this year's Ebola outbreak, the drugmaker offered to supply the drug if requested by the World Health Organisation. In October, it was reported that a French nurse who contracted the virus while volunteering for MSF in Liberia recovered after treatment using the drug.
The effectiveness of favipiravir on humans is still unknown, but positive results have emerged during animal experiments.
Convalescent serum
Convalescent serum was first used for a woman infected with Ebola in the Democratic Republic of Congo, then Zaire, in 1976 – which was the year the virus first emerged.
The woman was treated with plasma from a person who survived infection with the closely-related Marburg virus. Although she died within days, she had less clinical bleeding than other Ebola patients.
The therapy works using the blood of survivors, which will have mounted an immune response capable of defeating the virus and antibodies that attack Ebola. Taking the blood and emptying it of blood cells leaves behind an anti-body packed plasma, which can be infected into patients.
"Convalescent plasma from recovered patients, containing antibodies against pathogens, has been safely used for other infectious diseases," Johan van Griensven, coordinating investigator of the blood trial, told IBTimes UK.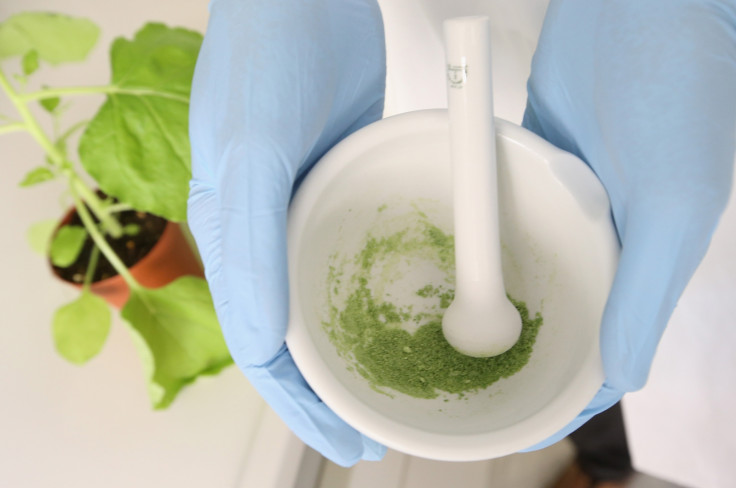 Zmapp
Zmapp consists of a combination of lab-created Ebola antibodies which are designed to attach to the Ebola virus and prevent it from spreading. The drug will not be tested in the upcoming trials as it takes too long to produce.
The antibodies are grown in a low-nicotine tobacco plant, before being purified and formed into the drug, according to the creator Mapp Biopharmaceutical. The process is long and costly.
Before the outbreak, scientists carried out tests on 21 macaque monkeys with Ebola – 18 survived, while the three that were not treated with Zmapp died.
TKM-Ebola
TKM-Ebola is an experimental drug used to treat Ebola, which is currently in development by Tekmire Pharmaceuticals Corp in Vancouver, Canada.
Previously called Ebola-SNALP, it works by targeting three of the seven proteins in the virus.
In January 2014, Tekmire began a Phase 1 clinical trial of TKM-Ebola to assess its safety in healthy humans. The results in July showed some subjects had flu-like responses.
A trial will begin using the drug in West Africa, it was announced in September. Yet the company CEO, Mark Murray, told the Wall Street Journal that supplies of the drug were limited.
© Copyright IBTimes 2023. All rights reserved.