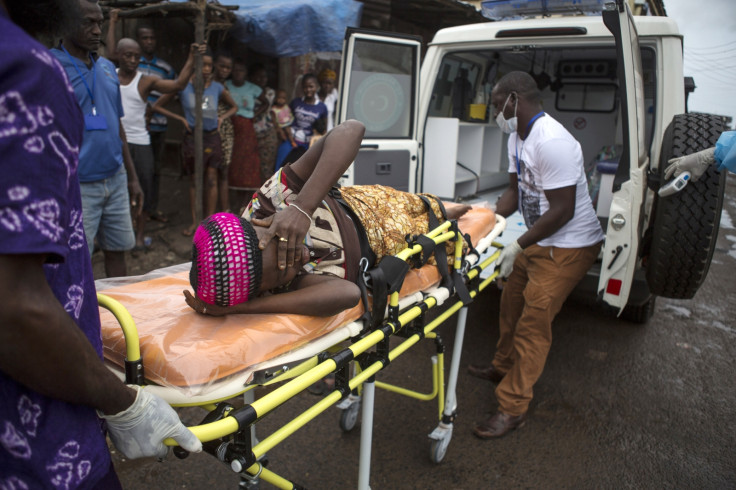 A team of doctors and nurses in Sierra Leone have walked out of a medical centre in protest over the "detrimental" effects of an untested Ebola drug given to patients.
The British medical team at the Lakka treatment centre in Freetown, run by Emergency, an Italian NGO, refused to work after noticing patients suffering "unexplained respiratory distress" after being prescribed the drug amiodarone.
Emergency decided to experiment with the drug, which regulates heartbeat, following a study in August by scientists in Hanover, Germany, which suggested it could prevent Ebola from entering the body.
But the UK team said no tests had been carried out on animals or humans to investigate any potential harmful effects on people with liver, kidney or breathing problems, prompting the Department for International Development (Dfid) to request that Emergency stop using the drug.
"We were made aware of the experimental use of amiodarone very early on ... Our immediate concerns were surrounding the use of amiodarone on this vulnerable and difficult group of patients with complex physiology and the concern that the toxic side-effects of amiodarone could in fact be contributing to increased morbidity within the ETC [Ebola treatment centre], " wrote the UK team to UK-Med, responsible for recruiting medical workers to Sierra Leone.
"Given that the mortality rate in the Lakka ETC is around 67% despite aggressive intervention, and that there seemed to be a high rate of otherwise unexplained respiratory distress, it would appear that there may be an aspect of this intensive therapy which may be having a detrimental effect."
But Rossella Miccio, the coordinator of Emergency's humanitarian office in Sierra Leone, told the Guardian the mortality rate was less than 60%.
"Amiodarone is not an experimental drug," Miccio said. "It has been used for the past 50 years. All the side-effects are very well known. That is why we felt it could be used."
Emergency is now planning to carry out a formal trial of the drug but will continue to use it in "an emergency and [a] compassionate way".
The death toll from the Ebola outbreak since March has reached 7,518 according to the World Health Organization with as many as 19,340 people infected with the disease. There have been 2,556 deaths and 8,939 cases in Sierra Leone.