Ebola: Video Shows US Nurse Nina Pham in Emotional Farewell to Dallas Hospital Colleagues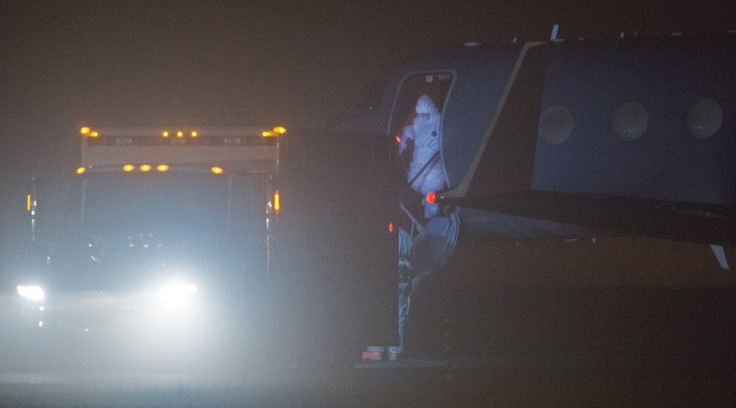 A video showing the first nurse to contract Ebola in the US emotionally saying farewell to colleagues from her hospital bedside, before being transferred to another medical facility, has been released.
Nina Pham, 26, is seen tearful as she is talks to her doctor in the isolation department of Texas Health Presbyterian hospital, in footage posted on YouTube by Texas Health Resources, the hospital's parent company.
The nurse was part of the volunteer team that took care of Thomas Eric Duncan, an Ebola patient who travelled to the US from Liberia and was treated at the same Dallas hospital. He died last week.
Pham subsequently became the first person to be infected by the deadly virus on US soil.
"Come to Maryland, everybody,'' Pham tells Dr Gary Weinstein and another medic who are wearing protective clothing in the video. "I love you guys."
"We love you, Nina,'' Weinstein can be heard replying. The doctor had earlier thanked Pham for her work at the hospital.
Thanks for being part of the volunteer team to take care of our first patient. It means a lot," Weinstein says. "We are really proud of you".
Pham was later transferred to a National Institutes of Health facility in Bethesda, Maryland, for treatment in a specialised isolation unit.
A second nurse who contracted Ebola while treating Duncan in Dallas, 29-year-old Amber Vinson, has been transferred to Emory University hospital in Atlanta, Georgia.
© Copyright IBTimes 2023. All rights reserved.