Ed Miliband: Labour's business plan will mean 'more inclusive prosperity'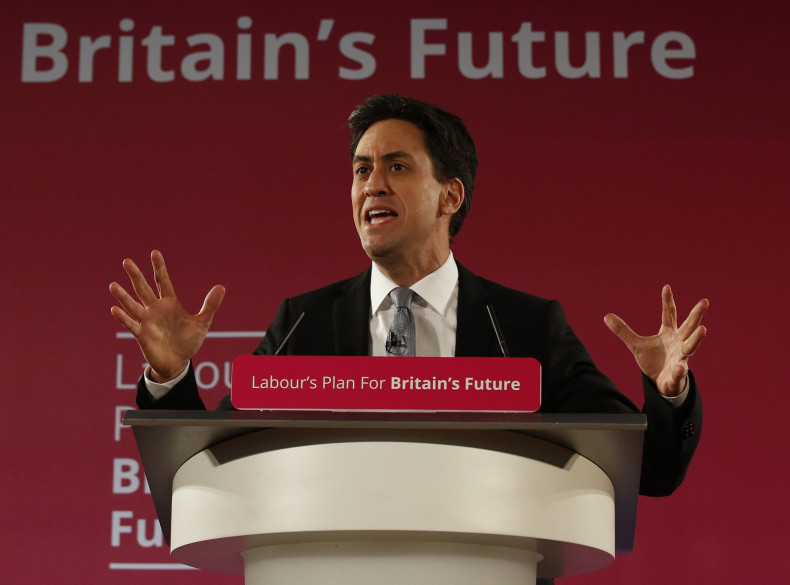 Ed Miliband plans to sure up his business credentials and call for "more inclusive prosperity" in a major announcement in the West Midlands today (16 February).
The Labour leader, in a speech at Jaguar Land Rover in Wolverhampton, is expected to unveil his "modern industrial strategy" for Britain.
"We need a plan which nurtures the talents of every young person, supports every business, allows every family to share prosperity, and expects each and every one of us to contribute," he will say.
"Here is our better plan: a modern industrial strategy for Britain's businesses and Britain's working families to succeed together; a plan for every sector, every firm, everybody to raise productivity, make bigger profits and create the inclusive prosperity for a new era; a route-map for turning the fortunes of working people and of our country around."
Miliband will also promise that a Labour government would support small businesses as well as large ones.
"The jobs of tomorrow will come from a large number of small businesses, not simply a small number of large ones. Our plan recognises that," he will say.
"We will have a fairer tax system, keeping corporation tax the lowest in the G7 for large businesses, but also cutting and freezing business rates for smaller ones.
"We will create a British Investment Bank, supported by a network of new regional banks and more competition in business banking on the high street, to help small businesses grow.
"And a new Small Business Administration to co-ordinate work across government to help small businesses succeed."
The Labour leader has had a rocky relationship with the business community in the run-up to the general election.
Lord Digby Jones, a former trade minister under Gordon Brown, accused Miliband of disliking and not understanding wealth creation in an interview with IBTimes UK.
The former director-general of the Confederation of British Industry (CBI) said: "Miliband does not understand it, he doesn't want to understand it, I don't think he likes it particularly, he's never done any businesses aspect work.
"And yet he constantly talks about building a Britain that relies on spending money.
"But where on earth does he think he gets the money from? It doesn't grow on trees you know."
But Jones praised the shadow chancellor Ed Balls and shadow business secretary Chuka Umunna.
"Umunna used to work in the city, Balls used to work with Brown in government and New Labour certainly understood creating wealth," he added.
The latest poll from YouGov for The Sunday Times showed Labour had a three point lead over the Tories (35% vs 32%), with Ukip on 15%, the Liberal Democrats on 7% and the Greens on 6%.