Taylor Swift criticised for not attending Women's March alongside Katy Perry and Madonna
Swift tweeted message of support for the protest, which took place in Washington DC.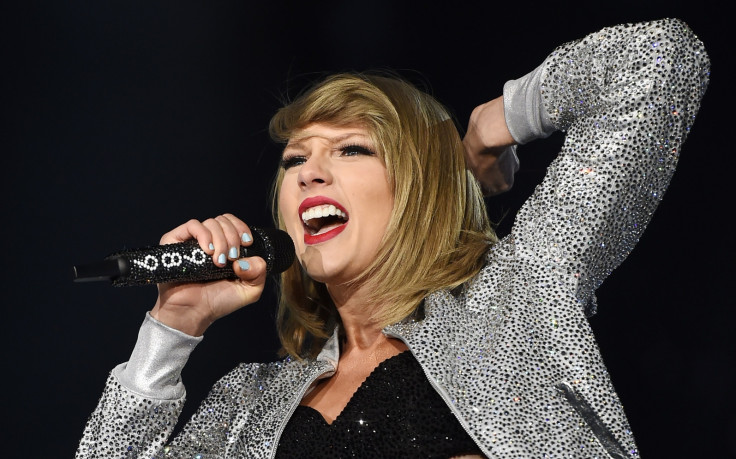 Taylor Swift was noticeably absent from the Women's March on Washington DC. Following her no-show, the Bad Blood singer has received criticism for not attending the protest against President Donald Trump. Country group Little Big Town have swooped in to defend the pop star.
Celebrities such as Madonna, Katy Perry, Scarlett Johansson, Emma Watson and Kristen Stewart were seen among the hundreds of thousands marching through the streets of Washington DC and other US cities on 21 January.
Swift, 27, is believed to have skipped the event but did tweet her support, writing: "So much love, pride, and respect for those who marched. I'm proud to be a woman today, and every day. #WomensMarch."
However, critics felt the Grammy-winner should have been more involved, with one tweeting: "But she really should have done more, march? Maybe say something during the election?"
Another chimed in: "No one said it was her job, but in a position of influence you have a moral obligation to stand against hate." One other told the singer: "This is gross opportunism. Be better."
In the thick of the backlash, Little Big Town singer Jimi Westbrook gave the benefit of doubt to the Shake It Off hitmaker, telling the AAP: "None of us can understand what it's like to live under that kind of scrutiny and all I can say is she's an unbelievably talented woman with an extremely kind and generous heart and if she could have been there I'm sure she would have. She's always loving and accepting of everyone and does her best to show that love for everyone."
Swift has built a close friendship with Little Big Town and wrote the country music group's 2016 hit single Better Man. The track reached number two on the US Hot Country Billboard chart and appears on their eighth album The Breaker.
Revealing how the collaboration came about, Little Big Town's Kimberley Schlapman explained: "We've been friends with Taylor for a really long time. Ever since she started in country music we've been friends with her. She emailed Philip [Sweet, the band's guitarist] this song Better Man and said 'This is one of my favourite songs I've ever written and I know y'all are making a record and I thought you might want to take a listen.'"
Swift was not revealed as the songwriter until after Better Man was released and began to climb up the charts. Schlapman added: "That was something that meant a lot to her because, of course, she knows the power of her name. Sometimes she doesn't get the credit for how great a songwriter she really is. And for this song to be put out here and to be doing well ... just proves that she's a great songwriter. We're just proud to sing the song every night."
Listen to Little Big Town's Better Man:
© Copyright IBTimes 2023. All rights reserved.