Singer songwriter Ed Sheeran has become the first British celebrity to be given access to a new Facebook app exclusively reserved for the rich and famous.
The singer – currently topping the UK charts with his album x – has joined the likes of Kim Kardashian, US soccer star Alex Morgan, Arianna Huffington and actor Josh Duhamel in the exclusive club of users.
The Facebook Mentions app allows celebrities and high-profile members of the public to see and respond to messages posted on the social networking site about them.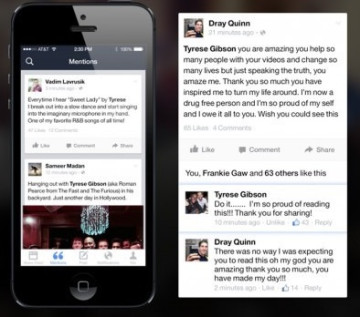 The app sends celebrities an alert that lets them see messages that have been posted in which they have been mentioned – in a similar way as Twitter alerts users when they have been mentioned by other tweeters.
It has already been adopted by Mariah Carey, who used the app to take part in at Q&A with fans, as well as actors Tyrese Gibson and Whoopi Goldberg – who waded into Facebook conversations to encourage and dress down fans, respectively.
The mentions app is available to anybody to download via the iTunes store. But the features are restricted to those with a verified Facebook page or profile.
The service was heavily criticised by social media aficionado William Shatner, who posted a detailed, five-page critique on his Tumblr page.
The Star Trek actor blasted Facebook for the "ill-conceived" app, warning: "If you have this app please turn off notifications because if you post something your phone spends the next hour sending you notifications of every person who makes a comment."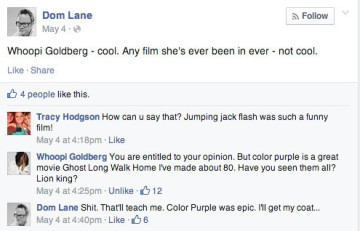 Facebook says it will limit the service to a few thousand members, and so far only US-based celebrities – mostly musicians, actors and athletes – have been approached.
One advantage of being accepted is that the public are prevented from responding to any clumsy or controversial comments – such as Rihanna's recent pronouncements on Palestine – and avoiding unwanted comments or public backlashes.
The service is expected to branch out to brands and media organisations, including those outside the US.
Ed Sheeran has lived in LA since 2013 was recently named the most influential artist by listeners of BBC's 1xtra radio station.
A spokesperson for Ed Sheeran said: "He did not know this was such a bonkers system. He just wants to talk directly with his fans as he can on Twitter. We shall see if he keeps using it."