Ed Sheeran mania and vinyl revival drive UK music sales 10% higher
Sheeran's latest album Divide was biggest-selling entertainment product in the UK in the first six months of 2017.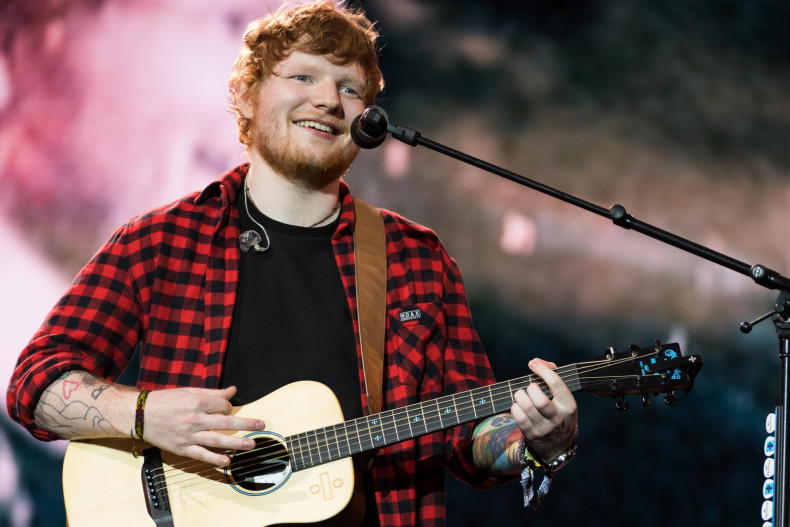 Ed Sheeran might continue to divide critical opinion but his popularity has played a major role in increasing music sales in Britain.
According to data released on Wednesday (26 July) by the Entertainment Retailers Association (ERA), total music sales - which include both digital and physical music - in the UK increased by 11.2% year-on-year in the first six months of 2017 to £564m ($734.4m).
Sheeran's latest album, Divide, sold over two million units to become the biggest-selling entertainment product in the UK in the year to date, ahead of film release Rogue One: A Star Wars Story, with 1.18 million.
Overall, revenue in the entertainment sector - which also includes streaming and downloads of films, TV and sales of video games - rose 6.4% in the first half to £2.98bn, more than doubling the 3% rate of growth recorded in the first half of 2016.
"Entertainment has now seen over four years of continuous growth thanks to a combination of digital services pioneering new ways of consuming music, video and games," said Kim Bayley, ERA chief executive. "To now deliver another £180m worth of sales in the first half of 2017 is really extraordinary."
Divide was over a million copies ahead of the second best-selling record on the list, Human by Rag 'n' Bone Man.
Sheeran's album, so popular that at one stage all its 16 tracks made it into the UK's Top 20 Singles, was the main driver behind a sharp increase in the value of downloads and streaming, which rose 16.6% year-on-year to £366.6m.
The music industry calculates that 1,000 music streams or 10 singles as the equivalent to the cost of one album sold.
However, while streaming from services such as Spotify and Apple Music became more and more popular, sales from so-called physical music also increased. The 2.5% rise reported by ERA marked the first time in a decade physical sales have grown on annual basis, largely thanks to the vinyl revival, which continues to offset the CD's inexorable decline.
Vinyl sales jumped 37.6% in the first half of 2017 to £37.3m, with Divide again ranking as the best-selling record, while a re-issue of the Beatles' Sgt Pepper's Lonely Hearts Club Band also made the top five.
Conversely, CDs sales are now worth just £198m, compared to £1.12bn in 2007, when the once dominant sector of the music industry began its decline.
While the revenue of physical music sales snapped a 10-year record, the volume continued to decline, falling 4% from the corresponding period last year to 21.8 million copies. However, the number of vinyl records sold rose 35.7% to 1.9 million copies, partially stemming the overall drop.