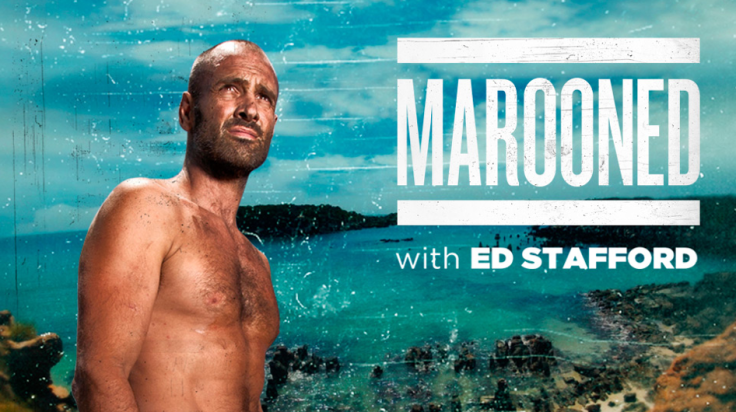 Ed Stafford was the first person to walk the entire length of the Amazon River. He holds a Guinness World Record for the astounding achievement that was described by accomplished explorer Sir Ranulph Fiennes as "truly extraordinary... in the top league of expeditions past and present".
Now, the 40-year-old adventurer is an established face of the Discovery Channel and has filmed his own television series, Marooned With Ed Stafford, and accompanied renowned mountaineer Joe Simpson to Myanmar (formerly known as Burma) for BBC Four's Burma's Secret Jungle War With Joe Simpson.
It aired in early May 2016 and featured Stafford enduring the challenges of jungle expeditions in a bid to retrace the steps of Simpson's father, Ian, who served with the Chindits – a special force who fought a guerrilla war behind Japanese lines in 1944.
As the former infantry officer of the British Army continues to put his survivalist skills into Marooned, which has been confirmed for another two seasons, Stafford addresses the hardships and extraordinarily unique experiences he encountered on his journey to IBTimes UK.
Season 2 sees him return for six more challenges in some of the harshest environments known to mankind, as he maroons himself in a remote location that could put his life in jeopardy, unless he conjures up a hasty survival plan.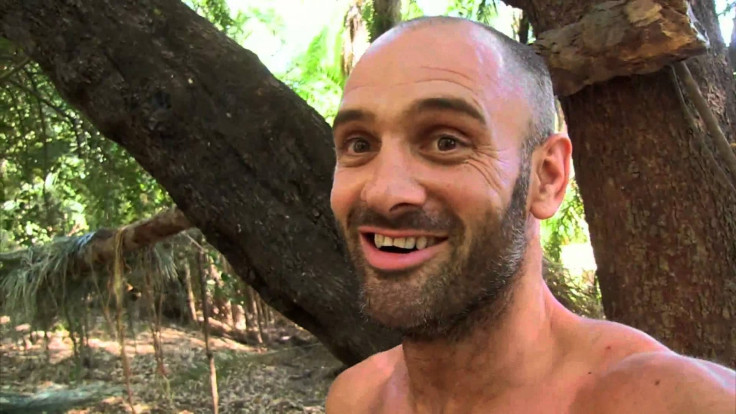 Tell us about your involvement in Burma's Secret Jungle War With Joe Simpson; what was the most memorable thing you experienced?
Joe Simpson wanted to follow in the footsteps of an operation that his father did as a Chindit behind enemy lines in Burma. The problem was that he has no experience of the jungle and so he asked me to lead the expedition.
The most memorable thing was talking to female villagers, off camera, about their lives. They told me that every time that the army comes through, they are all raped. There is nothing that they can do. The thing that struck me was their resilience and their spirit in the face of this. They were all seemingly happy and positive and showed none of the bitterness or trauma that one might expect. The terrible thing was that about two days after we left the army entered the village again.
How did you both combat the many obstacles that you faced on your travels, and what was the biggest revelation?
I wouldn't say that the trip caused me to have any deep personal revelations but it was fascinating to see a country suffer so much for so long and yet have a population that was almost personified as happy and vibrant. It taught me about the strength of the human spirit and inspired me to be very grateful for my life and my circumstances.
What do you think viewers will be most excited about seeing?
I think the viewer has missed the opportunity to see the show as it was last month! (Laughs). To me, the most exciting part of filming the show was that the area of Myanmar that we filmed in is off access to tourists. It's a very contentious place where fighting takes place regularly and safety of Westerners cannot be guaranteed. It made for an intense and unpredictable journey where we were constantly juggling permits and broken promises, and fighting hard to film the documentary that we set out to film.
Regarding your Marooned series, what was the most dangerous situation you found yourself in?
In Guatemala, I had to escape from an island in the middle of a river as the waters rose and cut me off. I'd recently seen a large crocodile − big enough to eat a man − and I'm rubbish at swimming, so I think I had a look of complete panic on my face from one side to the other. I made it, of course, but reflected on why I'd committed to such a dangerous crossing when I should really have called for help on the satellite phone. It's only telly, after all, and I don't want to die. That said, I never want to interrupt each of these survival experiments, as I treat them as personal challenges to overcome.
What was the biggest challenge you faced?
I think surviving in the Gobi desert. It was an intimidating task to go to Mongolia and not just survive but try to thrive. I had serious doubts whether it was possible at all. But I quickly observed that the animals and nomadic locals use watering holes − otherwise known as an oasis − to sustain themselves, and they simply plan all journeys around leapfrogging from one to another. Once I found one such oasis, I found life, food, materials and, of course, water.
Where was the most fascinating place you visited and would go back to again?
Last year I visited the Kimaam tribe in Papua. They were peaceful people who got bored of the inter-tribal fighting and killing and decided to escape. They travelled deep into previously uninhabited swamp and incredibly started to build islands out of vegetation. They literally built a new world for themselves where none had existed and so were able to live in peace.
Marooned With Ed Stafford is currently airing on Discovery Channel at 9pm on Sundays (Sky 520, Virgin 250, BT TV 322, TalkTalk 322)