Edmund Shing: Volkswagen emissions scandal is a boon for the BMW investor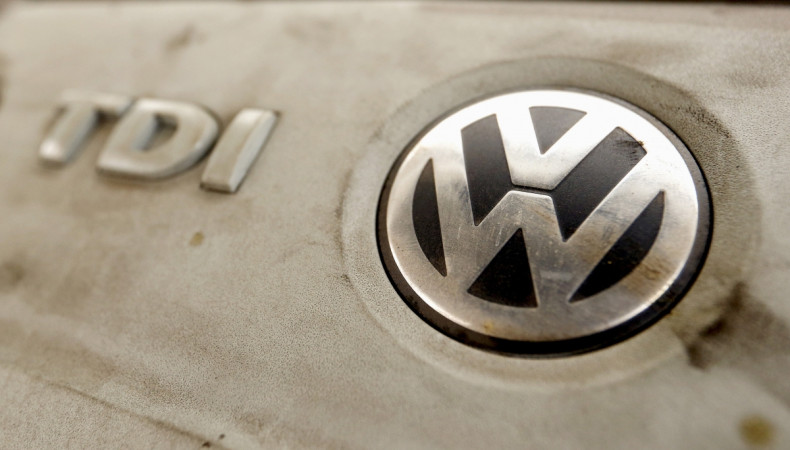 The emissions scandal that has engulfed German carmaker Volkswagen (code:VOW) may have erupted only in the last three weeks but it has its roots in a study performed by West Virginia University's Centre for Alternative Fuels, Engines and Emissions as long ago as May 2014. It found significantly higher-than-claimed real-use emissions from two Volkswagen diesel-engined models, the Jetta and the Passat.
Since 3 September, when Volkswagen's management finally admitted that it had installed software in its vehicles specifically to fool emissions tests, the company's share price has slumped by over 30%, dragging other carmakers down in its wake (Figure 1).
The scandal has also claimed the scalp of the CEO, Martin Winterkorn, who has been replaced by Porsche chief Matthias Müller.
Is now the time to buy VW shares?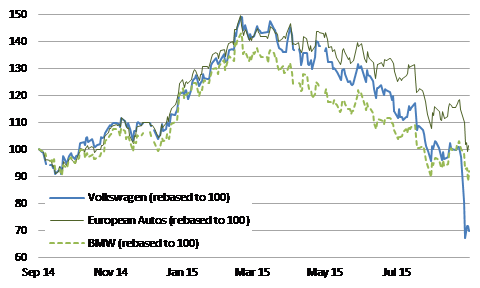 Figure 1: Volkswagen share price has halved since March
Bloomberg
For an investor, this type of company news is about the worst event that can occur, as there is no way any reasonable investor could either have predicted a management error of such magnitude or the likely financial consequences for the company, and thus also for its shareholders. So far, VW has estimated costs of around €6.5bn (£4.7bn, $7.3bn) to recall and upgrade 11 million diesel-engined cars, to bring them into line with current emissions standards.
Aside from the slump in share price, the major impact from this unexpected cost will most likely be felt in the dividend paid out to shareholders. This was expected to be as high as €4.80 per share in 2016 but there is now a good chance no dividend is paid at all.
Despite this potential cut in dividend payments, is VW a share now worth buying for the value-oriented investor? I would say not, for the simple reason that we have no real answers to some key questions:
What will be the final cost of recalling and fixing all the 11 million cars affected today? It could well be more than the company's €6.5bn estimate.
How much more will it cost to produce new cars in the future that meet all emissions standards? Remember, VW will naturally be submitted to intense scrutiny by auto industry regulators across the world.

What will be the long-term damage to the Volkswagen and its associated brands, including Audi, Seat and Skoda? According to the Brandz Top 100 Most Valuable Global Brands report, the Volkswagen brand was worth some $9.3bn in 2015, while Audi's was worth even more, at $10.1bn. How much of this combined $19.4bn of brand value has been destroyed as a result of this scandal and the associated negative press coverage?
My conclusion: Volkswagen remains at this point uninvestable, as there are still too many unknowns.
BMW looks the better bet
In contrast, VW's Munich-based upmarket competitor BMW (code:BMW) looks a better potential investment. Yes, there are still uncertainties over how much tighter emissions standards and monitoring might cost all carmakers in future. However, thus far there is no evidence that BMW's management indulged in similar emissions-defeating tricks to those practices at VW.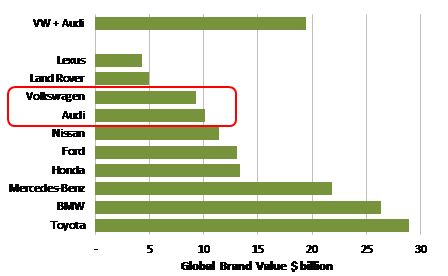 Figure 2: VW and Audi's combined brand value over $19bn
Millward Brown/www.brandz.com
Secondly, BMW's brand value is second only to Toyota in the global car brand ranking, at over $26bn, according to Brandz. And this does not even count the added distinctive brand value of Mini, which it also owns. Most importantly, both the BMW and Mini brands continue to be very successful in the US, a region where VW has always had difficulties in gaining market share.
BMW is today a cheap share to own, at a valuation of eight times P/E ratio based on forecast earnings. It also offers a generous income payout in the form of a dividend yield of over 4%, so you are even paid to wait as an investor.
One should not forget too that BMW has already moved away from just diesel and petrol engine technologies, offering electric cars in the form of the i3 and i8 models. This is a range that will clearly be expanded in the years to come.
Finally, and perhaps most obviously, BMW could benefit from prospective car buyers opting for one of its models in preference to a VW or Audi, allowing it to grow market share. So at a share price of just over €79 as of the end of last week, BMW could be an excellent way to buy a high-quality global luxury brand at a knock-down price due to Volkswagen's management.
---
Edmund Shing is Global Head of Equity Derivative Strategy at BNP Paribas in London. He holds a PhD in Artificial Intelligence.
---