EE has announced it has signed up 318,000 4G customers in just five months and is on target to have one million 4G customers by the end of 2013.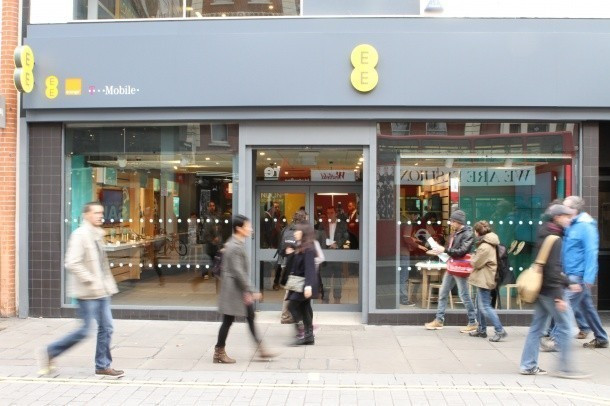 EE's financial results for the first quarter of 2013 are the first to reveal exactly how many people are using its 4G service with the company saying it has seen "strong demand" so far.
According to the figures from the UK's biggest network, 318,000 people are currently using the super fast mobile broadband service with 1,600 medium and large companies signed up in the five months since the service went live in November.
EE announced last month that it has set its sights on signing up one million customers to its 4G service by the end of 2013, an ambitious target considering O2, Vodafone and Three will all have competing 4G networks up-and-running in the coming months.
The company added 166,000 postpay customers in the three months to the end of March, which is up from 151,000 in the same period last year and marks the best performance in a first quarter since the company was formed.
Auction
The all-important metric of average revenue per customer (ARPU) was also up 2.2 percent though this was less than last year when it grew by 3.9 percent. EE says the majority of its customers are now on contracts (53 percent) which deliver five time higher ARPU than those on prepay, a figure which is up from 49 percent in 2012.
During the three month period, EE also took part in the Ofcom-run 4G auction, securing 2x5MHz of 800MHz and 2x35MHz of 2.6GHz spectrum at a price of £589 million, meaning that EE now holds the UK's largest spectrum portfolio.
At the moment the high speed 4G network covers just 55 percent of the country, but EE reiterated its plan to roll out the service to 70 percent of the country by this June.
The smartphone revolution is also reflected in EE's figures with 82 percent of contract customers now using a smart device, up 11 percent since this time last year. 93 percent of new and renewing contract customers are choosing a smartphone, 42 percent of which are 4G or 4G-ready.
Increased smartphone usage inevitably means using more data and this is also reflected in EE's latest figures. 36 percent of the company's ARPU now comes from data revenue, up from 27 percent this time last year.
Neal Milsom, Chief Financial Officer of EE, said: "Today's results are in-line with our expectations, and we are making good progress focusing on high value segments. We expect to strengthen our industry leadership position in the year ahead as the 4G roll out continues and we introduce double-speed 4GEE."