Now that Apple is finally onboard with near field communications (NFC) technology, putting it into the new iPhone 6 with Apple Pay, mobile operators can really start to have some fun with the contactless payment technology.
Case in point: EE (formed by the merger between Orange and T-Mobile), an early adopter of NFC partnering with MasterCard since July 2013 on Cash on Tap, has now extended its service to cover mobile payments made across London's transport network.
Forget Oyster Cards or contactless debit cards, mobile subscribers who have Cash on Tap-enabled smartphones can now pay by tapping their phones on the card readers on the London Underground, at DLR and Overground stations, or on National Rail services.
The ability to pay using NFC contactless payments has been possible on London buses since August, and customers who have the Cash on Tap app and enabled smartphones can start paying with the technology immediately.
Using NFC for mobile ticketing
Using mobile phones to pay for ticketing has long been of interest to mobile operators around the world, with the GSMA (Global Association of Mobile Operators) and Samsung pushing NFC for at least the last two years.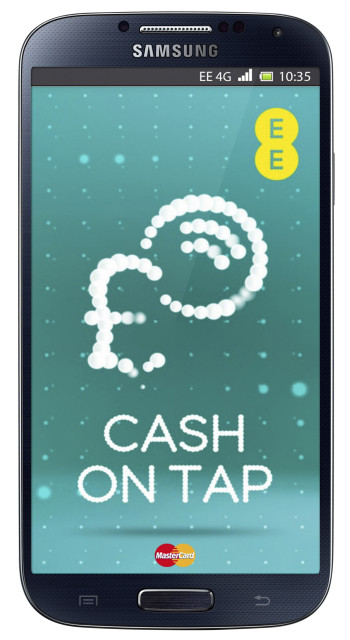 Elsewhere, Visa has been trialling NFC and its Visa PayWave solution on mobile phones since 2007 with the likes of Nokia, and NFC is now enabled on many Android smartphones, but there hasn't been much practical use of the technology - until now.
Over the course of 2014 so far, numerous companies in the mobile payments and retail industry have come forward to say that they are pushing low-energy Bluetooth rather than NFC, as Bluetooth has a much longer range.
NFC enables smartphones and point-of-sale (POS) payment terminals to communicate at short range by being tapped together, using NFC tags and other small transmitters to send and receive information.
Low-Energy Bluetooth, on the other hand, works in a similar way to NFC, but enables long-distance connections between devices up to 50 metres apart, so customers no longer need to be tied to fixed payment terminals or checkouts to complete a transaction.
Despite the sudden great interest in Low-Energy Bluetooth, there are now over 300,000 NFC-enabled terminals at UK retailers and food and beverage outlets such as Costa, Boots, Tesco, McDonalds, Waitrose, Greggs, Marks and Spencer, and Super Drug, as part of a push towards NFC by Visa.
While it's understandable why retailers might want to find additional ways to get consumers to pay for goods, when it comes to transport, consumers have to be tied to a fixed payment point (i.g. entry/exit points on the London Underground), so using NFC for ticketing makes sense.
However, do consumers really want to repeatedly bang their prized smartphones against readers? Using a plastic Oyster Card or contactless debit card is already an accepted norm and poses no risk to a device.
Now that Apple has jumped onto the NFC bandwagon, campaigns like the one by EE could have the ability to educate the public and speed up adoption of NFC contactless payments, but Cash on Tap is unlikely to work on the iPhone 6 on the near future.
Control the secure element, control the money
For at least the next year, if not longer, Apple Pay will not be open for third-party developers to integrate with, which means that there will be no way for apps like EE's Cash on Tap to gain control of the secure element in the smartphone that makes contactless payments possible.
According to the FT, inside sources say Apple will make 15 cents from every $100 of Apple Pay transactions.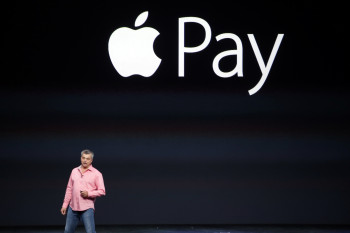 With that commission on offer, it is unlikely that Apple will be willing to give up control of the secure element and share with other parties, least of all the mobile operators.
At Mobile World Congress 2013, the gossip on the street was that Samsung was planning to do just what Apple has done, and would ideally prefer to be the one controlling the secure element and who authenticates payments on the phone.
"I heard at MWC [2013] that there is now talk that some operators would like to wrest control of the securely embedded element away from Samsung," Ovum senior analyst, Guillermo Escofet, told Mobile Europe.
"They might even demand Samsung hand over control of the securely embedded element to them, because in some cases, some operators might not want the extra cost of having to contract companies to deploy special NFC SIM cards and Trusted Service Manager capability."
More effort to promote NFC is needed
John Devlin, Practice Director at ABI Research, told Mobile Europe that operators have historically not tried hard enough to promote NFC technogy for mobile payments.
"[Operators'] approach to date has been quite self-centred and built on the assumption that people will pay them to deliver NFC without a lot of any real consideration, until last year, of how they might expand beyond payments," he said.
"The business models envisioned were all wrong and the operators did not account for the fact that they had to really sell their 'wallets' to partners and customers alike, as well as consumers."
Can NFC succeed and become a commonly-used technology by consumers? Only time will tell, but campaigns like EE's that are aimed at teaching consumers to use their phones to pay will certainly help.