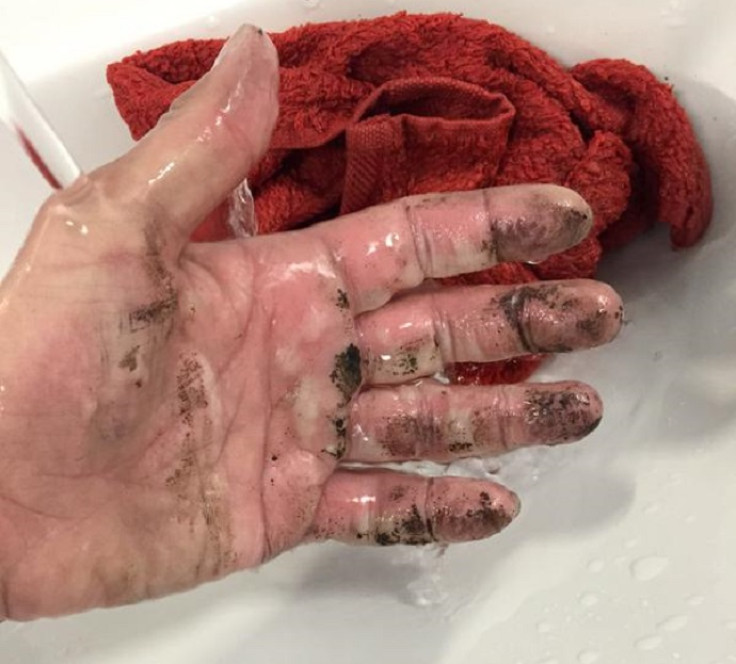 An investigation is under way into an exploding phone charger that left a medical student with severe burns and caused fire damage to her family home.
Katy Emslie, a 26-year-old medical student from Aberdeen, spent five hours in A&E after using her laptop to charge an EE Power Bar. "Around 1am, I woke up to what sounded like a firework going off and saw this black stuff all over the carpet," she said. "The thing had exploded and there were flames under my bed.
"I screamed for my mum who was in the next room and tried to pat out the flames under my bed with my hand as I was scare the fire would set my bed slight.
"My mum came through, grabbed a towel and put the flames out and I ran through and put my hand under cold water. There was bits of power bar all over the room. Once we were sure the fire was out, we went to A&E where I was seen by a plastic surgeon."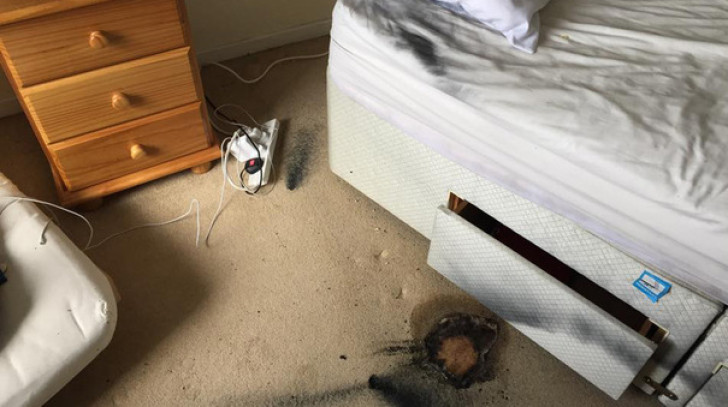 EE has been in contact with Emslie to apologise for the incident and carry out an investigation to establish the cause of the fire.
There are currently no plans to recall EE power bars, though this could change depending on the outcome of the investigation.
"We're sorry to hear about Ms Emslie's experience," EE said in an emailed statement to IBTimes UK. "All of our products undergo stringent safety tests. This is an isolated incident and we're in contact with the customer to investigate the cause of this issue as a matter of urgency."