A German startup has developed the world's smallest power generator, designed to provide weeks of power to smartphones and other portable electronic devices.
Designed by eZelleron, Kraftwerk provides a unique method of allowing people to live "off the grid" by running entirely on fuel cell technology.
"The new product represents a quantum leap in terms of performance and availability compared to conventional battery chargers," eZelleron said in a statement.
"Kraftwerk really is a portable power station. The handy and extremely lightweight device provides reliable power anytime, anywhere, and absolutely never needs to be connected to an electricity supply or power outlet."
The fuel-cell technology converts standard camping or lighter gas directly into electricity and when refilled can provide up to 11 charges for an iPhone.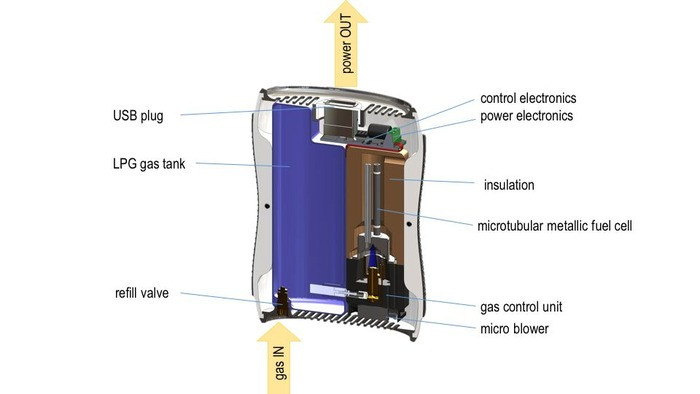 Chemical energy is converted into electricity silently through the microtubular fuel cell, which takes gas from an adjoining gas tank. The tank itself can be refilled in less than three seconds.
A crowdfunding campaign set up by eZelleron on Kickstarter has already reached half of its $500,000 (£330,000) target with more than 56 days left to go.
Devices are selling between $79 and $99 through Kickstarter and are estimated to be ready for shipping by February 2016. A suggested retail price for the Kraftwerk is $149 and according to the firm a "capable partner for mass production" has already been found.
"Kraftwerk gives users a whole new dimension of freedom and independence for the power supply of their mobile electronic devices," the firm said.
"This is a technology that will change the future for all of us."