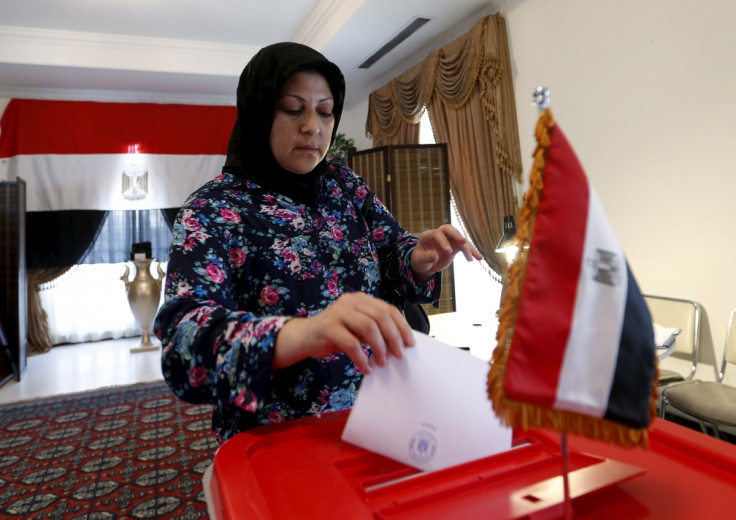 It has been a long wait for Egyptians to vote in a parliamentary election which was once hoped would ease the firm grip of President Abdul Fattah al-Sisi over the protest-ridden country. With little opposition to the former military general, the hopes are likely to be dashed.
Ever since the country's parliament was dissolved in 2012, Egypt has been moving at a snail's pace to secure what has been dubbed as the final step in a transition to democracy. Critics also point out that many of the contenders are supporters of al-Sisi – meaning the latest polls would help him cement his control.
No irregularities have been reported so far since polling began on Sunday, 18 October morning. The election is being held in two phases ending on 2 December. Results are not expected until the first week of December. At least 185,000 troops and security personnel have been deployed across Egypt to prevent any untoward incident.
"I call on you all, men and women, young and old, farmers and workers from all over the country to rally for the sake of the country... and choose well," al-Sisi said in a televised speech on the eve of the polls. "Line up in front of polling stations and plant with your votes the hope for a bright tomorrow for our new Egypt."
Al-Sisi ousted former president Mohammed Morsi from power in 2013 and disbanded his Islamist party, the Muslim Brotherhood. The party won nearly half of the 596-member chamber in 2012 but is now outlawed in Egypt. Several of its leaders are behind bars and some face the death sentence. Hazem Hosny, professor of political science at Cairo University, told AFP: "This parliament will be a parliament of the president. It's really a parliament to keep things as they are, to give an image of democracy,"